If it wasn't for the ECQ, we would not have found out all about the iphone photographs done by Rosemarie Munda-Bautista. Although we had a quick glimpse of one of her photos during the Santos-Munda Clan Reunion in February this year, we sort of forgot all about it.
A shy person with an unassuming personality, Rosemarie found her passion for iPhone photography when she enrolled at the iPhone Photography School Academy based in Latvia: "I enrolled in their basic course using the iPhone camera, an iPhone photo editing apps, then enrolled in advanced Photo Editing Techniques and Mastery Course, which are given in modules.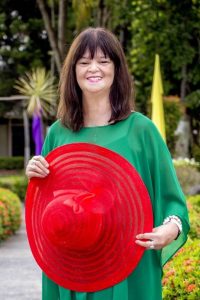 We have a Facebook group which caters to students to submit our requirements per module. This is open to all student beginners/advanced and professional photographers including the IPA staff. Editing is done through iPhone photo apps, Snapspeed; iColorama_S.
"In my batch, I think there are five 'Pinoys'. I met one personally who resides in the US, a pretty CPA from Antipolo. We are still friends and chat mates and we get to exchange techniques in photography. I belong to international photography groups in Europe."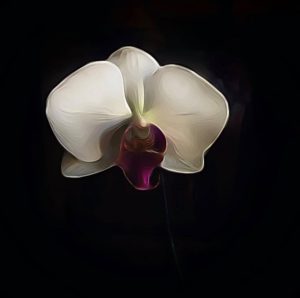 Her favorite subjects are mostly flowers, digital photos in painting, landscape and sunset photography. Friends have asked her to do a solo exhibition but she says she has to print photos from her files which add up to thirty-two thousand in all at present in her private gallery. Her lifetime membership offers free international photo exhibits and joining these prestigious international groups. "I belong to three groups based in Turkey.
We critique each other's work and get to learn from everyone. The Philippine Group has some international members."
When asked how she felt about quarantine, she agrees that it is a blessing in disguise. "We all are blessed with this pandemic and lockdown. For me, it has taught me a lot of things that I used to take for granted. It taught me how to become more spiritual and prayerful. I just love being alone and have more time to meditate and reflect about everyday life."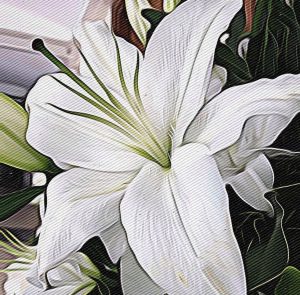 Rosemarie Munda – Bautista is a granddaughter of the late General Paulino Santos, a daughter of the late Atty. Amado Munda, Sr. and Rosa Santos-Munda. She is a graduate of Bachelor of Arts from the Philippine Women's College of Davao. She graduated from PWC High School Class 1966.
Photo credits: Rosemarie Santos Munda-Bautista
Marilyn C. Roque