The scarcity of supply of personal protective equipment continues to cause more stress and anxiety to those on the front line of treating COVID-19 patients as well as those tasked in maintaining peace and order in the community.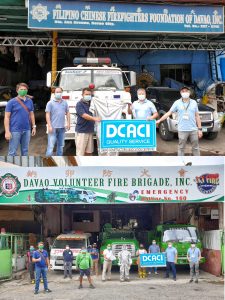 This has caught the attention of the officers of the Davao Constructors Association Center, Inc., a non-profit industry organization composed of contractors and construction suppliers from Davao and other parts of Mindanao.
Realizing the urgency, DCACI heeded the call to address this pressing need.
"We needed to step up and do something for our frontliners. One of our organization's objectives has always been to provide service to the public," said DCACI board director John Paul Windel Alteza.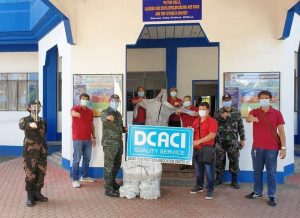 The organization initially donated 1,300 PPEs to the Southern Philippines Medical Center last April 4. This is in coordination with Dr. Jude Ramas and Dr Louella Vale Panal of the Anesthesiology department, Dr. Reikar Yokota of the Pediatrics department, Dr. Jonathan Barnachea of the Internal Medicine department, Dr. Maya Pagayao of the Obstetrics department, and frontline nurses, RN Christopher Ian Ediong, RN Enalyn Dango, and RN Jay Agonias.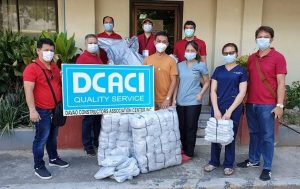 "Knowing their exposure to many people in their jobs, we decided to also give PPEs to frontliners of other agencies and institutions," disclosed Alteza.
This included the City Transport and Traffic Management Office through P/Supt Dionisio Abude; Davao City Central 911 through its chief Emmanuel Jaldon; Davao City Police Office through city director Col. Kirby John Kraft; Talomo Police Station through station commander Lt. Col. Ronald Lao; Davao City Traffic Group through its chief Plt. Col. Nolan Raquid; Filipino–Chinese Fire Fighters; and the Davao Volunteer Fire Brigade.
"This project wouldn't have been possible without the generous efforts of our members, especially to Engr. George Anthony Toribio, Jorie dela Cerna, and our DCACI past presidents " he shared.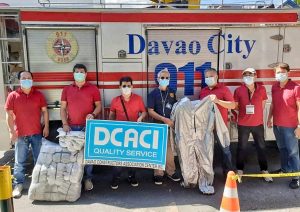 Moreover, Alteza assured the frontliners that their organization is one with them in their cause.
"They are a source of inspiration. We will always remain grateful for their commitment to serve and the sacrifices they made for the people of Davao. May the good Lord bless and protect them at all times," Alteza added
DCACI, established in 1974, is among the first and oldest chapter member of Philippine Constructors Association, Inc. The current board is headed president Engr. Antonio Uy Jr., VP-internal Engr. Randolph Salvado, VP-external Hernan Dalisay, secretary Russel Gaw, treasurer Pablito Ricafort, and directors George Monteverde II, immediate past president Engr. Michael Te, and Alteza.