Local government units in Southern Mindanao have proposed to use the grants they from the national government in setting up medical facilities.
Among the two provinces are Davao de Oro in the Davao Region and Sarangani in South-Central Mindanao Region.
In an online press conference this week, Gov. Jayvee Tyron L. Uy of Davao de Oro said his government will use part of the P69 million grant from the national laboratory in setting up a Level 2 laboratory in the province.
Uy said the plan came about after his meeting with health expressed in the province as they "discussed on what the province needs on a long term."
"We have set our mind that we need to prepare for our healthcare system so that we would be able to take care of the sick if in case there would be re-infection that will happen," he said.
In Sarangani, the provincial board approved a proposal to use the P57 million grant that it received from the national government in setting up medical facilities in each of its seven towns.
Gov. Steve C. Solon said that the intention of the provincial government in setting up these medical facilities is to strengthen its campaign against coronavirus disease 2019 and other viruses.
Part of the money, said Solon, will also be used "to improve our isolation facility here in Sarangani so that we will not congest Gensan (General Santos City hospitals)."
The capital of the province, Alabel, is 15 minutes from General Santos City even by public, land-based transport.
The two provinces, both split from their mother provinces, used to be part of what was Region 11 until then President Gloria Macagapal-Arroyo issued Executive Order 36 which transferred Sarangani, South Cotabato and General Santos City as part of Region 12.
Both provinces used to be part of a mother province with Sarangani, established in 1992, was part of South Cotabato, while Davao de Oro, previously named Compostela Valley, was part of Davao del Norte until its creation in 1998.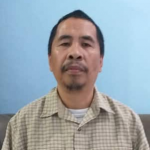 Managing Editor at Mindanao Times