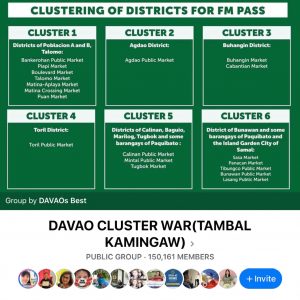 The extended enhanced community quarantine has not dampened the community spirit of Davao City residents. In fact, it is thriving. And Exhibit A is the Davao Cluster Wars.
Like everything else during the time everybody is staying at home, I came to know about the cluster wars from a friend who forwarded a "cheer" from our cluster to one of my many Messenger group chats.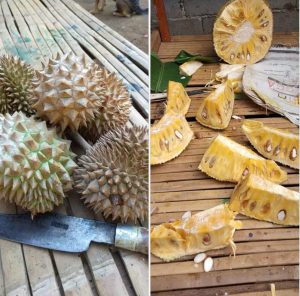 The Davao Cluster Wars came out of people trying to cope with not just staying home but staying within the geographical boundaries of the cluster where they belong.
As part of the enhanced community quarantine measures, the City Government of Davao organized its 182 barangays in its 244,000 hectares of land area into six clusters to effectively monitor and regulate the spread of the coronavirus.
Davao City's 12 administrative districts are clustered according to the following: Poblacion A, B and Talomo in cluster one; Agdao in cluster two; Buhangin in cluster three; Toril in cluster four;
Calinan, Baguio, Marilog, Tugbok and some barangays of Paquibato in cluster five; and Bunawan and some barangays of Paquibato in cluster six.
These cluster groupings also serve as the basis for where residents of each cluster can buy their food and medicines. It means residents of one cluster cannot cross to another cluster to shop unless the medicine prescribed to them is not available in pharmacies within their cluster. Except for emergencies, going to a hospital outside of the resident's cluster shall be decided by government staff at the various boundary checkpoints based on strict guidelines.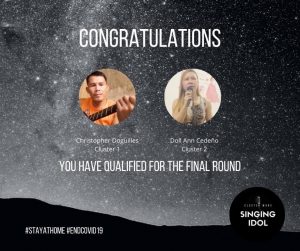 This has prompted some residents to compare the state of lovers who belong to different clusters with that of the star-crossed lovers in the popular Korean series on Neflix, "Crash Landing On You," where the leading male character lives in North Korea while the leading female character lives in South Korea.
Since the cluster groupings correspond to the same groupings for barangay competitions during Davao City's big celebrations like Araw ng Davao; Kadayawan Festival; and Pasko Fiesta sa Davao, naturally residents came up with a mini Cluster Olympics inspired by the popular
film series based on a novel by Suzanne Collins, "The Hunger Games."
Like "The Hunger Games," the prize of the winning cluster is food. In this case, 10,000 pieces of Jollibee ChickenJoy from Davao City Mayor Sara Z. Duterte to the cluster with the lowest number of Covid-19 confirmed cases by May 31, 2020.
The Davao Cluster Wars take place online (because we are not supposed to leave our homes) on a public Facebook page created for this purpose. Members of different clusters are encouraged to post their ideas, jokes, memes, videos, songs, dance steps, cheers, t-shirt
designs, logos, and even nominate their representatives for the Search for Mr. and Ms. Cluster Wars 2020.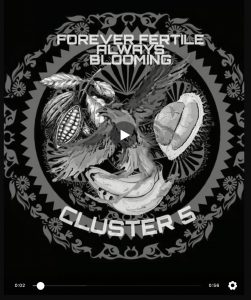 As one post said: "In Metro Manila, they hold rallies. In Davao City, we have intramurals."
Far from making light of the serious public health crisis, the Davao Cluster Wars is rooted in the Davaoeño spirit of creativity and resilience.
This city – that has been shaped by pioneers from different parts of the country and the world and survived real wars and hardships – knows how to make the most of any bad situation. This city, which has historically been neglected by the national government that is based
in the national capital region, grew and developed out of its own local resources and pool of local talents.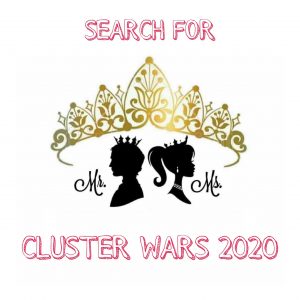 Yes, Davao City is a city that knows how to take care of itself. It is a trailblazer in public health initiatives like the smoking ban; the arial spraying ban; the organic agriculture ordinance; reproductive health care; domestic violence as a public crime and health emergency;
stricter speed limits on roads; and the popular "Lingap para sa Mahirap" program, which is local government health care subsidy for the poor. Even the ban on pyrotechnics (firecracker ban) was a measure to divert the money being spent on treating people due to firecracker
accidents to "treat those who are really sick instead of those idiots," as then Mayor Rodrigo R. Duterte colorfully said.
The Davao 911, which is a comprehensive and integrated emergency response system, was set up through the initiative of the private sector, then operated and supported by the local government. It is the same system used in the United States and Canada. Any type of
emergency you are in, you just dial one number, a number already familiar in popular culture as a symbol for emergency so it is not hard to remember when you are in a state of panic. But unlike in the U.S., 911 service in Davao City is completely free of charge, courtesy of local taxpayers.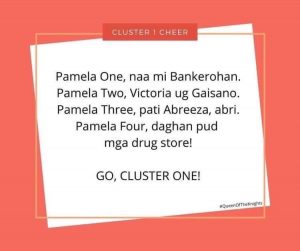 During the community quarantine, Davao 911 became a telemedicine resource for residents, too. Davaoeños can dial 911 from Monday to Saturday, 8:00 am to 6:00 pm, and they will be connected to volunteer doctors for non-emergency or non-critical cases. They can have
consultations over the phone (landline or mobile phone) and get online prescriptions sent to them which will be accepted by any pharmacy in the city. All of that — the call, the consultation, and the prescription — absolutely free as well.
Davao has these trailblazing programs not because we have extraordinary public officials necessarily, but because we have vigilant and concerned citizens actively taking part in local
governance.
The city's major events and festivals are designed with a clear purpose in mind — fostering community spirit and promoting pride of place. It is not really for tourism, although it is an incidental benefit. It is for the people of Davao by the people of Davao. Any major thing happening in Davao City is always a collaboration among government, industry, and civil society. We always decide collectively by consensus and work in teams.
So, of course, when you organize Davaoeños into clusters while staying home we will find ways to turn it into a community event with exciting contests. Because we have been wired that way.
It is not surprising to find posts on Davao Cluster Wars showcasing the bounty of their respective areas. Cluster one may have city hall and most national government offices and major shopping malls but cluster five is home to the city's vegetable and fruit farms and the
watershed where the best water in the world comes from. Cluster four has the fish port while cluster six has the cement plant and the wharf. And cluster three has renamed the airport as "Cluster 3 International Airport" to show just how valuable they are, too.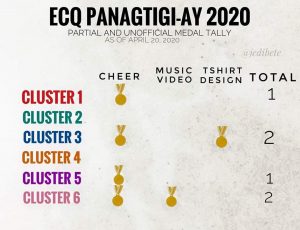 Davaoeños know what we have and how fortunate we are to live here. After all, we live in the most livable city in the Philippines and in the top 20 most livable cities in Asia (according to a poll made by AsiaWeek magazine). Thus, the tagline "Life is Here."
Davao City is also proud of its strong and progressive grassroots movement. Many internationally recognized community-based and nongovernment organizations are based here. During the height of protests against the Marcos dictatorship, when there was a call for a
general strike or "welgang bayan," count on Davao to show the rest of the country how it's done. Before there was that show of people power in EDSA, there was already Davao people power.
People are drawn to Davao because they feel a sense of belonging and believe that the community can support and provide for them. Wherever we may come from and whoever we are — Ilocano, Ilonggo, Bisaya, Batangueño, Maranao, Igorot, Waray — once we make Davao our home we refer to ourselves as Davaoeño. We call that process indigenization, embracing the local culture and way of life. And taking a cue from Davao's indigenous peoples, we make sure stewardship and collective action will always remain cherished community values.
This community concern extends to others outside of Davao, too. Davao is almost always the first to respond to other cities and provinces in need during any disaster like typhoons Ondoy, Sendong and Yolanda; the Marawi siege; and the various earthquakes that shook the country.
Because people see and experience this strong community spirit everyday in the city, whether there is a crisis or not, caring is the default mode of most Davaoeños. The worst thing a Davaoeño can accuse you of is being selfish. The next is being "hilas" (full of yourself),
which is somehow related still to being selfish.
So do not let the "wars" on Davao Cluster Wars fool you. There is no actual fighting involved. It is Davao residents comforting each other and reminding ourselves to be grateful for the gifts we have and why it is important that we make it together as one community.