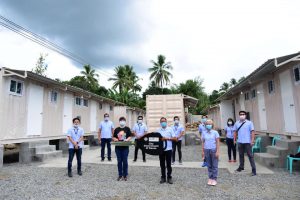 Davao City Mayor Inday Sara Duterte graced the blessing and turnover of a
Covid-19 facility donated by the Jesus V. Del Rosario Inc. at Barangay
Malagos, Friday morning April 17, 2020.
The facility includes six nurses' stations, forty-eight isolation rooms, with essentials and comfort room.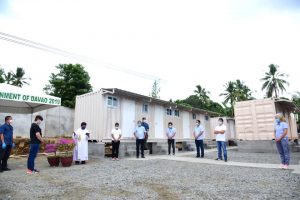 The facility will be able to cater to Covid-19 cases.
The foundation was represented by Mr. Danilo M. Talaban – President and COO of EMCOR Inc., and Mr. Jorge Vicente del Rosario – Assistant to the Chairman.