Through the SM Foundation, Inc. (SMFI), the SM Group is donating over PhP 170 million towards the fight against COVID-19, surpassing its initial allocation of P100 million.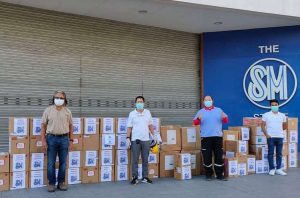 In Davao City, medical supplies and hundreds of sets of personal protective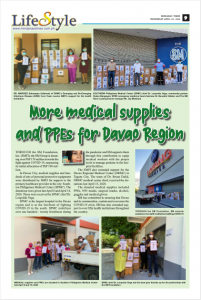 equipment were distributed by SMFI for support to the primary healthcare provider in the city: Southern Philippines Medical Center (SPMC). The donations were given last April 8 and April 14, 2020. These were received by SPMC chief Dr. Leopoldo Vega.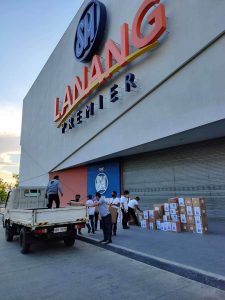 SPMC is the largest hospital in the Davao region and is at the forefront of fighting COVID-19 in the south. SPMC mobilizes over one hundred – twenty frontliners during the pandemic and SM supports them through this contribution to equip medical workers with the proper tools to manage patients in the hospital facilities.
The SMFI also extended support for the Davao Regional Medical Center (DRMC) in Tagum City. The team of Dr. Bryan Dalid, DRMC medical center chief, received the donations last April 15, 2020.
The donated medical supplies included PPEs, N95 masks, surgical masks, alcohol, goggles and medical gloves.
SM has committed in ensuring that Davao and its communities, contain and overcome the COVID-19 crisis. SM has also extended support to over fifty health institutions throughout the country.