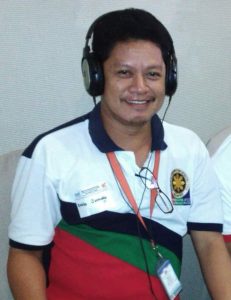 Our need for timely information has doubled in the last two months since we started monitoring news about the corona virus that has invaded our air lanes. At first, it did not sound as alarming as we thought. But when we heard in the newscasts that hundreds all over the world were dying from the virus, everyone flocked to the radio and television sets to listen to updates, advisories and the latest developments in the country and abroad.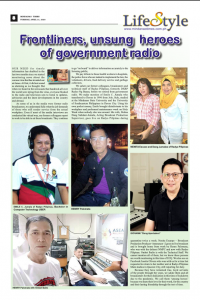 As some of us in the media were former radio broadcasters, we understand fully what the job demands of those who still render service from the actual workplace. Even if most of the media interviews are conducted the virtual way, our former colleagues report to work to be able to air these broadcasts. They continue to go "on board" to deliver information accurately to the listening public,
We pay tribute to those health workers in hospitals, the police force who are tasked to implement the law, the volunteers, drivers, food delivery service and garbage collectors.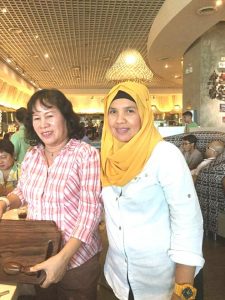 We salute our former colleagues, broadcasters and technical staff of Radyo Pilipinas, formerly DXRP Radyo Ng Bayan, before we retired from government radio. We make mention of Emile C. Jumala who transferred to Davao in 1996 from Jolo, Sulu, studied at the Mindanao State University and the University of Southeastern Philippines in Davao City. Using his own pocket money, Emile brought disinfectants to his workplace and performed maintenance work on Holy Week when nobody else was around. His wife, Delma Dang Sabdani-Jumala, Acting Broadcast Production Supervisor, goes live on Radyo Pilipinas during quarantine twice a week. Nenita Escarpe – Broadcast Production Producer- Announcer -2 goes on live broadcast and is brought home from work by Henry Palomata, who was with the defunct NMPC and now with Radyo Pilipinas. Ombet Ibalio is with the Technical Staff. We cannot mention all of them, but we know these persons are worth mentioning in this time of ECQ. We also see on Facebook Josette Olivera who was with us for a time but requested to return to her mother unit at Radyo Pilipinas Main studios in Quezon City, still reporting for duty.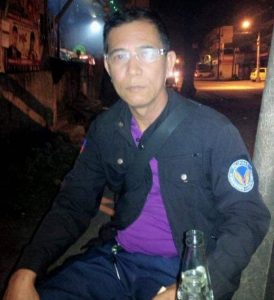 Because they have remained true, loyal servants of the people through the years, we salute them and all broadcasters for their dedication in this time of lockdown due to the pandemic. We call them 'unsung heroes' because we share their love for their work, for the country and their lasting friendship through the test of time.