The quarantine protocols of some local government units in northern and southern Mindanao against the coronavirus disease 2019 (COVID-19) have affected the productivity of some banana companies, a top industry executive said Monday.
The scenario has somehow snagged the improving market atmosphere of the industry, said Stephen A. Antig, executive director of the Pilipino Banana Growers and Exporters Association (PBGEA).
"The demand (for fresh banana in the export market) is high, but movement of the workers is our main concern," said Antig in a text message to TIMES Monday.
He was alluding to the orders of some local government units that are primarily the production areas of the crop.
One example was Bukidnon which, in an order signed by Gov. Jose Maria R. Zubiri Jr., did not consider farming as among the essential businesses and because of that they "shall be closed during the effectivity of the order."
Based on the undated order, its effectivity is between April 13 until April 26.
The banana association has long protested against some policies of the province, among them the one requiring agricultural companies to get "accredited" before they can secure permits to operate, a policy that Antig branded as "new layer that prevents LGUs (local government units) from implementing easier business processes."
In Davao del Norte, considered the top banana producer in the country where about 37% of the total banana exports come from, Gov. Edwin I. Jubahib also ordered that farm work be reduced by reducing the number of workers and that they must practice a two-meter distance between workers.
Signed on April 3, the order has taken effect since April 5 and would run until April 20.
"The farms could have maximized productivity now that the market has improved, but these orders have become a big challenge," said Antig even as he noted that since the protocols have been put in place, movement of farm workers has been restricted as about 10 of them have failed to come home to Davao Region after the region's task force against the virus has implemented a lockdown on its borders.
Based on the April 8 preliminary report of the Philippine Statistics Authority on the country's exports for February, fresh banana was among the few bright spots as it increased by 29.6% compared with the same month last year. The entire exports industry only went up by measly 2.8% during the period covered.
The better market atmosphere came about even as, also in February, industry executives said that it has been facing challenges.
In a press conference that month, Alberto F. Bacani, PBGEA chair, expressed concerns about the China market, which buys about a third of the total banana exports of the country, as the virus was first monitored from one of its areas.
Initially, some shipping companies found it hard to ship cargoes to China, but the situation has tremendously improved, said Antig.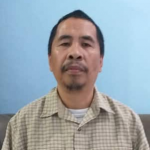 Managing Editor at Mindanao Times