Homegrown company Damosa Land Inc. (DLI) is tapping its mixed use project Agriya as a way to promote agriculture in this part of the country.
The property development arm of the Floirendo group, which is establishing the 88-hectare project in Panabo City, the Davao del Norte urban center adjacent to this city, as part of providing the public with the showcase to farming, said Ricardo F. Floirendo, DLI vice president, in an electronic mail.
"By creating a community that revolves around agriculture, we want to create awareness about the importance of this industry," said Floirendo, pointing out that the component of the project, Naturetainment, is a farm tourism project which allows visitors and residents of the project to know how good agricultural practices are being done.
The goal, he added, is to highlight how significant is the industry in relation to the economy, including its contribution to job generation. In doing so, he added, the company is looking at making the industry "sexy again."
Last month, the company started to open the farm tourism component to the public, but has decided to close it temporarily because of the coronavirus disease pandemic.
The current situation, however, has allowed the company to highlight the importance of the industry. "During a time like this, we can't stress enough how important agriculture is. Food will be the key to keeping people alive," he said.
Among the first ventures of the business group, whose founder was Mr. Lagdameo's grandfather Don Antonio O. Floirendo, is the Tagum Agricultural Development Co., a top exporter of banana in this part of the country. Another agricultural investment of the company is the Nenita Farm, named after Mr. Floirendo's wife whose main products are in livestock, vegetables and fruits.
John Carlo B. Tria, president of the Davao City Chamber of Commerce and Industry, said that the public must renew its appreciation of the industry.
Tria said the business group is "doing its best to entice especially the young generation in considering a career in agriculture because of its role in our economy."
Endeavors like that of DLI, he said, are mechanisms "that help educate the people not only the importance of agriculture, but also in highlighting opportunities that it creates," said Tria.
He pointed out that his organization, through activities like the Davao Investment Conference and the Davao Agri-Trade Expo, is looking at all possible ways in highlighting the industry.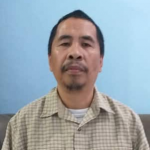 Managing Editor at Mindanao Times