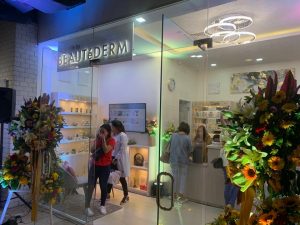 "No matter how handsome or beautiful you are, if your face is riddled with pimples and acne, people will be afraid to kiss you or be kissed by you. And that includes a face riddled with pock marks," was my late mom's warning to us her children for us to take good care of our skin. "Don't expose your skin to harsh sunlight without protecting your face with sunblock," was another warning from my friendly dermatologists to ensure youthful skin even if you're over 40 years old. Men and women, no matter how old, should take care of their skin so they could feel healthy and attractive.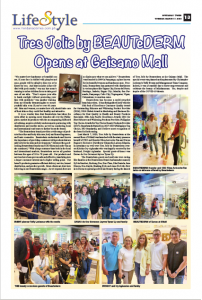 It is no wonder then that Beautederm has taken the extra effort in opening more branches all over the Philippines; market its products with the accompanying billboard advertising; acquire celebrity endorsements; partnering with distributors and reseller stores; as well as conducting local and international road tours to further boost the brand.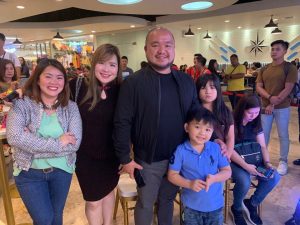 "The Beautederm brand provides a wide range of products frace face and body skin care, body and home fragrances, and basic cosmetics. Beautederm understands and knows the importance of providing costumers with products that are safe both for the skin and environment," informed the good-looking Beautederm founder and CEO Rhea Anicoche-Tan as she continued, "With a large customer base both in the local and international markets, Beautederm serves all genders between the ages of 18 to 70 years old. Our products and services have been proven safe and effective, translating into a larger consumer interest and a higher selling point. Our brand's products guarantee efficient delivery service, honest distribution, and product growth. More clients are draw into believing in our Beautederm magic. As we expand, there are no limits as to what we can achieve." Beautederm was founded in 2009 in Pampanga, a place known for its beautiful women and handsome men. Presently, Beautyderm has partnered with distributors in various places like Tagum City, Davao del Norte; Santiago, Isabela; Ilagan City; Manila; San Fernando, Pampanga; Cebu City; Tuguegarao; Vigan; Cabanatuan; to mention some.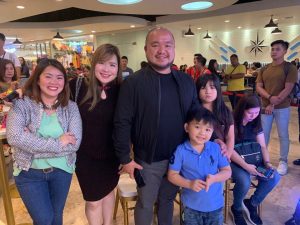 Beautederm has become a multi-awarded brand since then. It has distinguished itself with the 35th Seal of Excellence Consumer Quality Award for Outstanding Skincare and Whitening Product Provider (2016); 2016 Global Award in Marketing and Business Excellence for Best Quality in Health and Beauty Products Specialist; 28th Asia Pacific Excellence Awards 2016 for Best Skincare and Whitening Products Provider; Philippine Top Choice Awards for Top Choice Beauty Products Provider (2017); Superbrands Status from 2017-2019 (Philippines Top Choice, ISO Standards), and I believe more recognition of the brand is forthcoming.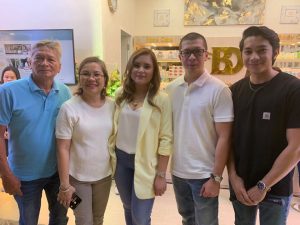 Last March 7, 2020, Tres Jolie by Beautederm at the second floor of G Mall was launched with the starry presence herself of CEO and founder Rhea Anicoche-Tan and Davao Region's Exclusive Distributor Khamelia Lariosa-Edquila. In attendance as well were Tres Jolie by Beautederm owners Kristine Ivy-Aglasalas who was happily escorted by her husband, Dwight Aglasalas. Special guest-of-honor was Davao de Oro Governor Jayvee Tyron Uy.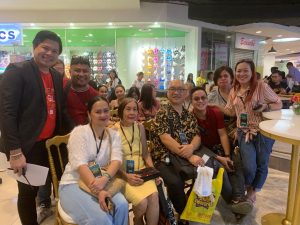 The Beautederm guests and mall rats were raving like fanatics at the Beautederm Brand Ambassadors namely Sylvia Sanchez, Enchong Dee, Ken Chan, Rita Daniela, Jane Dineza, Ria Atayde, Hashtag Kyle and Anne Fed who flew in to Davao to spread goodwill and beauty during the launch of Tres Jolie by Beautederm at the Gaisano Mall.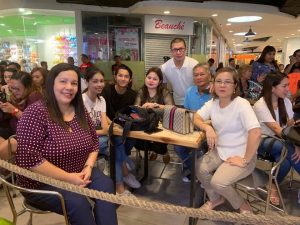 The special event was planned and implemented by Christopher Ledesma's Toffy Events and Management-Team Company. Indeed, it was a beautiful day to foster empowerment and celebrate the beauty of Mindanaoans. Yes, despite and inspite of the COVID-19 threats.