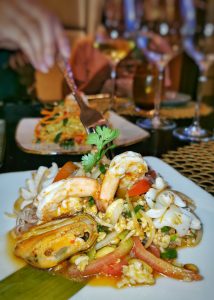 In Davao, when you crave for Thai cuisine, there's only one place to go. Benjarong, the city's first and only authentic Thai bar and restaurant at Dusit Thani Davao, has recently announced a new set of Thai fares to complement their bestsellers.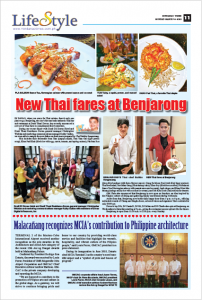 During our recent dinner with Dusit D2 Davao Hotel and Dusit Thani Residence Davao general manager Christopher Wichlan and marketing communications manager Kathy Calilao, we were able to sample the new dishes on their menu prepared by Chef Suthin Songmuang.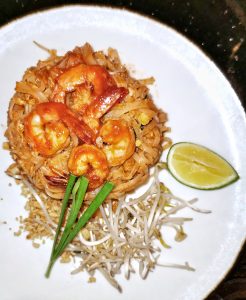 This includes their delectable Som Tam (papaya salad), Tom Yam Gai (tiger prawn soup), Khao Pad Khai (fried rice with egg, carrot, tomato, and spring onions), Pla Sam Ros (deep-fried seabass with three-flavour sauce), Gung Sa Moon Prai (wok-fried tiger prawns), Thai beef salad, Tord Man Gung (Thai shrimp cake), Khao Suy (fried rice noodles), Pla Salmon Sauce Tua (Norwegian salmon with peanut sauce and coconut), lamb chops, and Khao Niew Ma Muang (mango sticky rice with coconut ice cream), and Tab Kim Krob (Thai rubies) for dessert.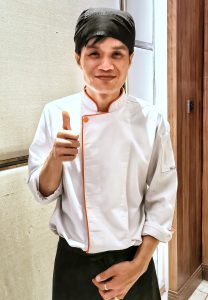 GM Chris also announced that Benjarong is now open on Sundays, an idea inspired by the Filipino culture of dining and gathering family and friends during weekends.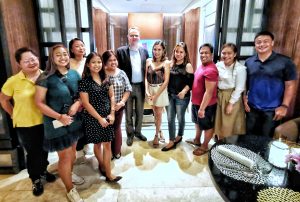 Aside from that, Benjarong now holds daily happy hour from 5 p.m. to 8 p.m., offering unlimited rounds of Chang and Singha beers, selected wines and signature Thai cocktails for only P599 net.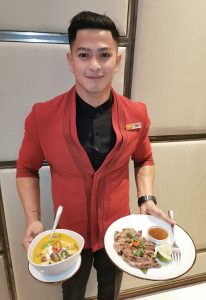 Davao's top DJs, DJ CassieD, DJ Jik, DJ Julian and DJ Charle also spin at Benjarong on Wednesdays to Saturdays starting at 9 p.m., giving the restaurant a more upbeat vibe for diners.
Benjarong is open from 11:30 a.m. to 2:30 p.m. every Sunday.