The Felcris group is planning to spend about P1.2 billion in setting up a hotel and a convention center in its 5.9-hectare Felcris Centrale project.
Clark Lawton S. Yap, president of the Felcris Hotels and Resorts, said the company is still finalizing the plan as it wants to ride on the city eventually becoming a top tourist destination of the country.
Yap said the company "is on the designing stage" of the hotel and a convention center, which will become part of the hotel.
The hotel and the convention center, whose capacity, he did not mention, will both sit on a 3,000 square meter of the property.
The plan, he said, is to build a 280-rooms in 16 floors and operate the project within the next three years or as early as April 2022.
The company, which also operates a hotel in La Union, also decided that it will run the new project.
"We did talk to (international companies that manage hotels), however, they are demanding a large amount (as management fees), he said as earlier the company was supposed to tap an international brand to run its hotel, but the plan did not push through."
The company is part of the Felcris group whose main business is into retail as it has several department stores, international retail brands, convenience stores in key parts of Mindanao, particularly in the northern side, and is the franchisee of Figaro Coffee Co., a Manila-based operator of coffee shops.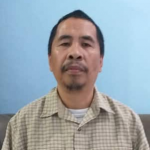 Managing Editor at Mindanao Times