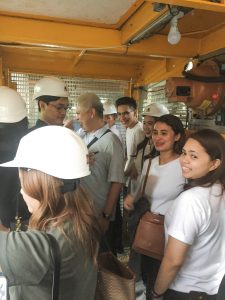 Last February, media and bloggers were invited to a walkthrough of the Vivaldi Residences Davao as the tower nearly reaches its completion.
At the site, an orientation was given on the dos and don'ts by one of their personnel and the group was given hard hats to ensure safety as the group ascended to the fifth floor of the condominium tower.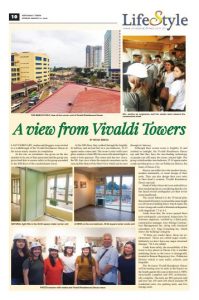 At the fifth floor, they walked through the brightly lit hallway and arrived first at a one-bedroom, 32.53 square meter corner unit. The room's outer walls were glass windows which fills the room with natural light to make it look spacious. The corner unit has two views, the Mt. Apo view where the majestic mountain can be seen and the Marco Polo Hotel view which can be seen through its balcony.
Although their corner room is brightly lit and washed in sunlight, the Vivaldi Residences Davao rep said that they have the sun-shading technology so people can still enjoy the warm, natural light. The group visited another one-bedroom, 35.34 square meter condo unit that gives a view on Poblacion District, the heart of Davao City.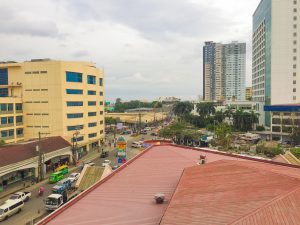 Buyers can either have the modern luxury, modern minimalist, or resort design of their units. They can also design their own units to their heart's content, Vivaldi Residences Davao rep said.
Head of Sales Grace de Leon said safety is their marketing factor considering that the city has faced several earthquakes yet their tower stood unaffected.
The secret behind it is the 70 bored piles that extend 60 meters or around the same height as a 20-storey building below which makes the tower strong and could withstand earthquakes with magnitude 7.5 to 8.4.
Aside from that, the tower passed three post-earthquake assessment inspections by in-house engineers, verified by a third party construction manager, Jose Aliling Construction Management Inc. along with structural consultant, A.C. Ong Consulting Inc. which shows the building's integrity.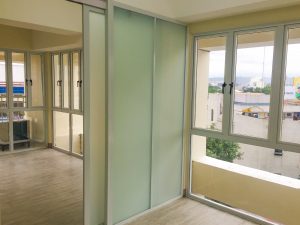 "If there are cracks there, those are architectural. Those are called angel cracks. Definitely we don't have any major structural damage," De Leon added.
Aside from safety, the accessibility of the tower to key places in Davao City is another marketing factor as the tower is strategically located in Ramon Magsaysay Ave., Poblacion District which is near malls, schools, and hospitals.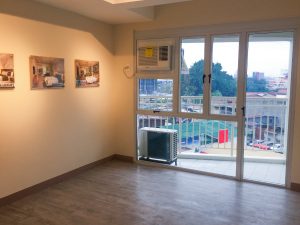 The 36-storey Vivaldi Residences Davao will be turning over its units to the buyers on the fourth quarter this year as the tower is 100% structurally complete and 30% architecturally complete. The units are 80% percent sold and now has 105 units left which includes 98 residential units, two parking units, and five storage units.