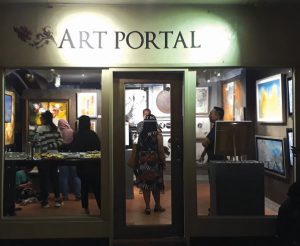 Disruption is an artist's worst nightmare. With the spread of the infamous corona virus, artists and their activities are also affected.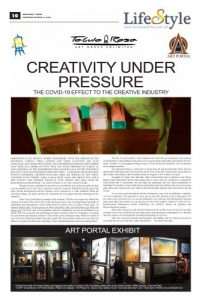 Like other art events, the upcoming Bai Hinang art exhibit and their alla prima activity will not push through on March 14, 2020, Saturday, at the Waterfront Insular Hotel due to the statement recently given by President Rody Duterte – to refrain from holding events gathering crowds that will risk the spread of the virus. Another event where Tabula Rasa with GAMA art group will hold art events, the PHILBEX DAVAO & TLEX DAVAO 2020, will also be rescheduled from May 7-10, 2020 to May 13-16, 2021 (next year).
Though it is not a problem for an artist to be confined in one's beloved studio for days or even months, but to limit one's exposure would be a concern. Would this be the end of the artist, his/her development and the exposure of his creations to a wider audience? What are innovative things can artists and the art community do to progress and take advantage of the situation?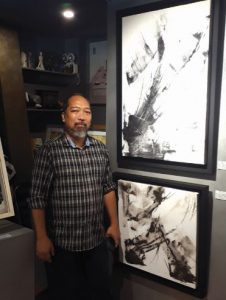 I don't have solid ideas to present at the moment. Tho the virus scare may disturb the common activities of the artist's life, it also opens up to new ways of doing things, especially in exhibitions and presentations if they think hard of creative ways to achieve their goals. As Albert Einstein said, "If you always do what you always did, you will always get what you always got." By force, due to this epidemic and now a pandemic, we can not do things as we usually did. If we stop and wait until things are back to normal, what if it would take six months or a year before the situation is better? That will be a loss of precious time. What if we think of new ways to do things and achieve the same goals? We may possibly create new ways that will achieve our goals at a faster rate, reaching a wider targetted audience and even earning better.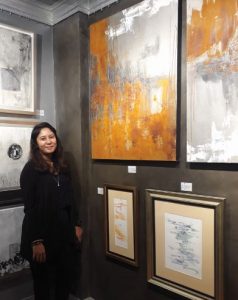 The use of social media is one broadcast tool where the art community can continue it's promotion to a big audience at the least cost. It can be done at the safety and comfort of one's home. Actually it is an untapped selling avenue. If used wisely and creatively, one can become an overnight sensation.
One important thing is, artists have to hone their art and develop their craft, discover and present fresh ideas that will excite the world. This is the time when artists can go back to their studios and enhance their beautiful minds to imagine a new world of art ideas.
Examples of artists who had their share of adversities due to sickness were Henry Matisse and Frida Kahlo. Matisse had surgery due to cancer and was confined to a wheelchair. Frida Kahlo had 35 operations, has her right leg amputated and was often hospitalized or bedridden for months at a time. Both artists endured their physical ailment, but went on to create great ideas and works of art even while in bed and became popular and well-loved in the art world.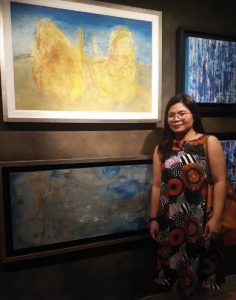 As we have seen throughout history, disruption, may it be an epidemic, calamity, or war, is temporary. The question is, how can we turn this adversity into a blessing? Let's see what you as an artist or we as an art community can come up with during these unusual times and what innovations we can develop to boost the creative industry in Davao City. Knock-knock Dabawenyo Artists Federation, Inc. (DAFI), Davao art galleries and Davao-based art groups.
May God, who gave us life, art talent and creativity, use the events of our lives to make us better in our crafts, useful for our growing society and experience contentment as we become what He wants us to be despite the unwanted disruptions in our lives.
Take care everyone, practice good hygiene, stay healthy and we wish you success as you make the most of your time, talent and treasure. By Daryl Descallar