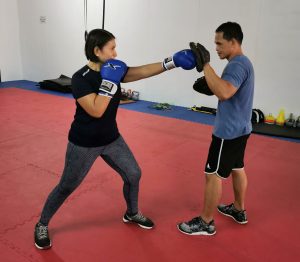 Exercise, if done the right way, has been proven to have a powerful effect on one's immune system. The risk of catching a cold or the flu, or developing an infection may go down if one exercises the proper way.
To stay fit, the World Health Organization recommends up to 300 minutes per week of aerobic workout for most adults. That may be too much for some, but in this era of viral outbreaks, a regular exercise is one of the best ways to protect the body from diseases.
"There are exercises that can help strengthen our body, aside from keeping our bones healthy and strong, and making us stay in shape," said fitness instructor and gym owner Jimmy Javier.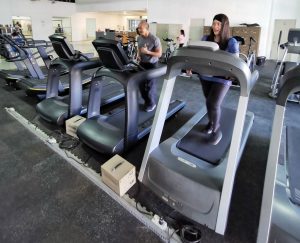 Javier has been in the fitness industry for 3 decades now. He has his own fitness centers, BeeFit Plus in Lanang and BeeFit Prime along Duterte Street.
"Regular cardio is the key," he added.
And you don't have to run a marathon. Moderate activity is all you need. According to Javier, a good 30 to 45 minute workout for, at least, 3 times a week is all one needs.
Exercise generally improves one's overall fitness, which can help boost the immune system — the body's defense against infections.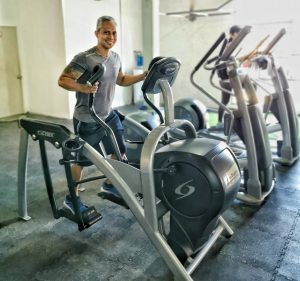 Inside the gym, he suggests doing the treadmill, elliptical, weights, boxing, indoor cycling and joining group exercises, which also promotes muscular endurance, increase muscle tone, burn stored fats, help decrease one's chances of developing heart disease, and improve one's strength and power.
As per a study from US National Library of Medicine, it showed that people who follow a moderately energetic lifestyle, benefit most from starting and adhering to an exercise program.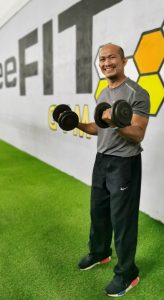 They have also theorized that "physical activity may help flush bacteria out of the lungs and airways, and may reduce one's chance of getting a cold, flu, or other illness. It also increases blood circulation and has an anti-inflammatory effect on the body".
"Exercises increase endorphins. It can also make your body strong to combat infections and diseases," said Annabelle L. Reyes, a doctor of internal medicine, neurology and psychiatry based in Davao City.
The key, as they say, is to listen to your body. Doing exercises do not only make one feel healthier and more energetic but also it can help a person feel better about himself.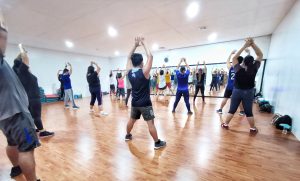 So, go ahead, take that aerobics class or go for that walk in the park. The power to fight against viruses and other diseases is always in our hands. If we choose to be healthy, then we can overcome.