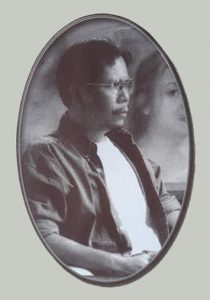 They say that behind every man's success is a woman. This assertion cannot be any truer in the case of Edwin Sion, one of the country's celebrated artist of portraiture. Edwin's devoted other half, Theresa "Thess" M. Sion, is the feisty and persevering businesswoman who works hard behind the scenes in getting commissioned artworks for her beloved husband in their brand of enviable working relationship. The woman has been sending me text messages to look for clients here in Davao and Mindanao for commissioned works for her husband.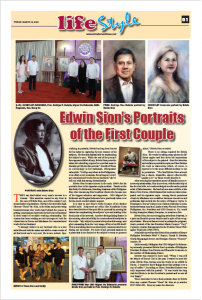 "I strongly believe in my husband who is a true artist blessed with the talent and skill to create works of art that touch one's very soul. He is rare, indeed. Specializing in portraits, Edwin has long been known for his talent in capturing the true essence of his subjects. He does this fantastically by emphasizing his subject's eyes. While the rest of the person's face appears a little bit hazy, Edwin Sion pours his talent into sketching expressive eyes that seem to literally put life into the portrait," described Thess so convincingly in her trademark, oft-repeated sales pitch. "I will go anywhere in the Philippines, even climb every mountain, for as long as I could get commissioned works for my husband," she'd tell you with that strong determination.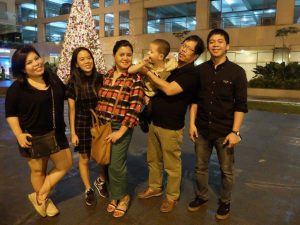 Edwin Sion became known in the early 1980's for his portraits done in his signature sepia medium. Thanks to the late Betty Go-Belmonte, founding chairman of the Philippine Star, who was among Sion's earliest clients who became one of his biggest admirers and supporters. CEO Miguel Go Belmonte and Regina Belmonte have graciously taken over for the much needed artistic support.
It is easy to spot Sion's works because of his distinct soulful style. Respected art critics like Rosalinda Orosa have described how Sion puts life in a portrait by pouring his talents into emphasizing his subjects' eyes and making it the focal point of the artwork. Another distinguishing feature is the seeming ethereal nobility he creates about his subjects in his works. "My subject's portrait always has this energy and glow emanating from the very image of his or her life itself. This is something that is unconsciously communicated to me during our encounter. It's more of my personal analysis on a plane that is not limited to the subject's words or gestures alone," Edwin Sion revealed.
There is no sitting required for Edwin Sion. He works by taking many photos in different angles and lists down his impressions of his subject to be painted. Sion first sketches and outlines a portrait in sepia; and then finishes the work in watercolour which, of course, is reputed to be the most difficult medium to use in portraiture. "The final Edwin Sion artwork has a classic, dreamlike, almost otherworldly quality to it," as Thess would describe it.
After securing his reputation as one of Manila's most renowned portrait artists, Sion is now bent, with the able help of his devoted wife, to be acknowledged as a favourite portrait artist of Mindanaoans. He has had one-man exhibits at the Marco Polo-Davao, which featured his works in watercolour, pastel, and his signature sepia. Among Sion's prominent clients in Mindanao are socialites, business executives and politicians that include the Secretary of Finance Carlos G. Dominguez; Davao's dance icon Carmen Dakudao-Locsin; businesswoman Amylou Lizada-A'arts; Phoenix Petroleum Philippines, Inc. President and CEO Dennis A. Uy; world boxing champion Manny Pacquiao, to mention a few.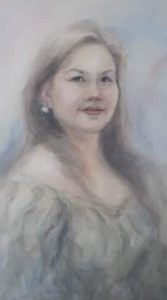 Edwin Sion, the once struggling artist from Palawan, is a quiet and humble person despite and in spite of his recognized talent. His most famous work is perhaps the poignant, iconic portrait of the late President Maria Corazon "Cory" Cojuanco-Aquino that appeared in the Fookien Times' Philippine Yearbook (1986-1987).
Admirable as well are the Edwin Sion portraits of former Philippine Presidents Fidel V. Ramos, Joseph E. Estrada, Gloria Macapagal-Arroyo and Benigno Simeon "Noynoy" Aquino, III.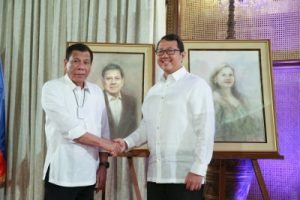 Quite recently, Philippine Star CEO Miguel Go Belmonte personally presented Edwin Sion's portraits of Philippine President Rodrigo Roa-Duterte and Honeylet Avancena to the resident of Malacañang Palace. Duterte was reputed to have said, "When I was still the Mayor of Davao City in the past, I wanted to meet the artist, Edwin Sion, having seen his works in an exhibit in Davao. I wanted to know things about him perhaps over a cup of coffee." According to Thess, President Duterte was truly impressed with his portrait. "It was worth the long wait for Edwin to do the President's portrait and we are all very happy."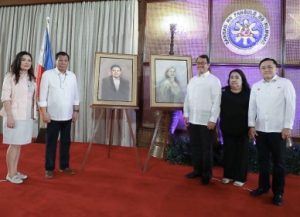 Those interested to have their portraits done by Edwin Sion may contact Theresa "Thess" M. Sion at cp number 0917-9486-494. Drop my name for discount.