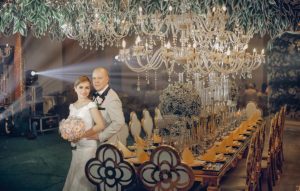 Cupid must have hit its target so well, Jocelyn said 'I Do' to her groom, Jose Pena, on February 14, 2020.
Jose, a Retired Military Police, originally comes from Bayamon in Puerto Rico and has a Master's Degree in Organizational Security Management. He also has a degree in Business Administration, Minor in Law Enforcement.
Jose Pena and his bride, Jocelyn were married at the Sta. Ana Parish Church and received their guests at the Royal Ballroom of The Royal Mandaya Hotel.
Jose is the son of Margarita Torres Vargas.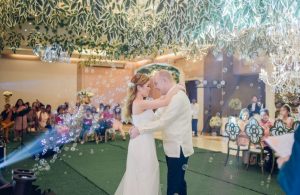 Jocelyn is currently pursuing a degree in Human Resources Management. She is the daughter of Erlinda Gata Butlig.
The couple met in South Korea while working.
Jose and Jocelyn say: "We chose The Royal Mandaya Hotel for various reasons. To mention a few we liked the close proximity to Sta. Ana Parish. Also, my wife had been in other activities in the hotel and was happy with its facilities. The Royal Mandaya Hotel outscored other prime hotels around for the same services. Our experience with The Royal Mandaya Hotel exceeded our expectations. The staff was very courteous and attentive. The food was amazing and we were informed about the details for our wedding reception.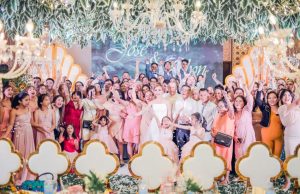 The event Supervisor at the hotel, Mrs. Michelle S. Sollano, was instrumental in ensuring that all details were completely followed. I also like to recognize Mr. Benjamen Banzon, Jr., The Royal Mandaya Hotel General Manager for the courtesy and personalized treatment we received while staying at the hotel. I highly recommend this venue for any activity. Thank you!"