A town in Lanao del Sur has obtained a P100 million loan facility from the Development Bank of the Philippines (DBP) that it will use in setting up six solar-powered irrigation systems and a potable water supply system, Secretary Emmanuel F. Piñol, chair of the Mindanao Development Authority (MinDA), announced on Monday.
The town of Taraka "takes a bold step to reduce poverty among its people as it avails (of the) loan facility," said Piñol in a statement released by his office as the same town was identified by the agency earlier as the development center of the province.
The agency said the loan documents are set to be signed in the town on March 21 as it will make the town the first local government unit in Mindanao to enroll in the Mindanao Water Program, a program that the agency, in coordination with DBP and Department of Interior and Local Government, launched late last year.
Piñol said under the program, the local government unit will be able to establish an economic enterprise, through the projects, "where fees are collected from beneficiaries to pay off the loans."
"In the case of Taraka, the six solar-powered irrigation systems are intended to improve and increase the rice production of Taraka's farmers whose farms are dependent on rainwater," he said, pointing out that with the systems, farmers will be able to plant twice a year from once a year at present.
This would mean they would be able quadruple their annual production from three metric tons a hectare a year.
The solar-powered water system, on the other hand, is "designed to provide drinking water for the town's 25,000 residents who have relied on the Taraka River for their water needs for generations," the agency added.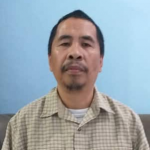 Managing Editor at Mindanao Times