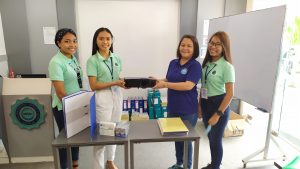 Minority Care International's goal to raise awareness on the importance of giving was made possible through the community outreach project Tools for Schools. MCI's scholars experienced the joy of giving by handing out school supplies and projector  to the College Education Behind Bars in Davao City Jail on February 29, 2020.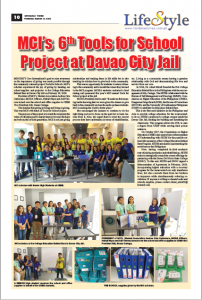 President of MCI's  Student Association Andrea Cate Carteciano, MCISA Officers , Habail Shyra and Adil Theresa turned over the school and office supplies to CEBB Vice President Atty. Susan Cariaga.
This teaches that giving is living and living is giving. This was MCI's 6th batch of Tools for School project.
The purpose of the project is to teach the recipients the value of education and to inspire them to become the hope and role model of their generation. MCI is not just giving scholarships and training them in life skills but is also teaching its scholars how to give back to the community.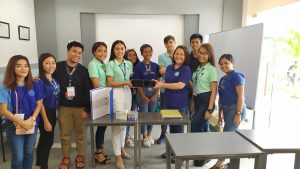 This was an opportunity for students  to return a blessing to the community and to model the values they learned in the MCI program. MCISA students conducted a fund raising and sponsored this year's MCI annual Tools for School project at the jail.
MCISA President Andrea said, "It made me feel amazing inside knowing that we were given the chance to give back to the community and see the smile on these students. MCI is making the world a better place."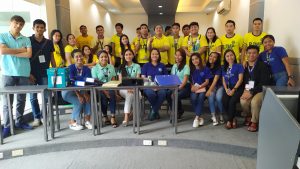 She encouraged the inmates to continue to do the right thing and not to focus on the past but to learn lessons from it. Also, she urged them to trust the current process they have undertaken in terms of rehabilitation, etc. Living as a community means having a genuine relationship with God and demonstrating His love and service from our core.
In 2016, Dr. Aland Mizell founded the first College Education Behind Bars in the Philippines with the encouragement of Atty. Cariaga. The SETBI collaborated with the Bureau of Jail Management and Penology (BJMP), Commission on Higher Education of the Philippines (CHED), Dangerous Drugs Board (DDB), the Bureau of Corrections (BUCOR), and the University of Southeastern Philippines (USEP) to establish the Education Behind Bars.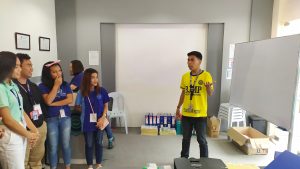 This is the first such initiative in the Philippines and Asia to provide college education for the incarcerated; to do so, SETBI constructed a college campus inside the Davao City Jail, funding the building and furnishing the classrooms. This program allows the PDL to earn a degree from USEP while serving their prison sentence.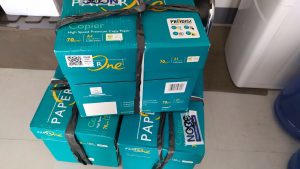 On October 2017, the Commission on Higher Education (CHED) also entered into a Memorandum of Understanding with SETBI for the possible nationwide expansion of the College Education Behind Bars Program. SETBI anticipates implementing the model across the Philippines.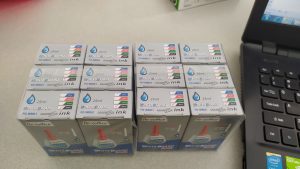 Now,  having completed its third academic year of pairing academics and rehabilitation, SETBI seeks to strategically extend the course offerings by partnering with the Davao Del Norte State College (DNSC). To this end, SETBI and DNSC signed a Memorandum of Agreement in February, 2020.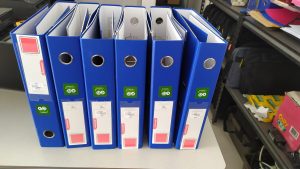 Incorporating higher education with a recovery program for the incarcerated not only transforms lives, but also converts them from tax burdens to taxpayers while simultaneously reducing recidivism. If anyone is willing to donate books and schools supplies, please contact Aland_mizell2@hotmail.com