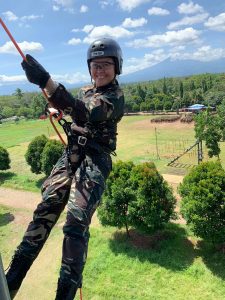 A graduation ceremony of the Philippine Air Force Special Basic Citizen Military Training (SBCMT) Class 2019 (Sinag) was held on Feb. 9, 2020 at the multi-purpose hall of the 7th Air Reserve Center.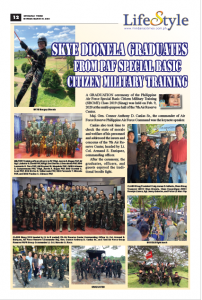 Maj. Gen. Connor Anthony D. Canlas Sr., the commander of Air Force Reserve Philippine Air Force Command was the keynote speaker.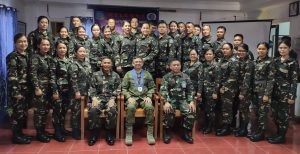 Canlas also took time to check the state of morale and welfare of his personnel and addressed the issues and concerns of the 7th Air Reserve Center, headed by Lt. Col. Armand S. Enriquez, commanding officer.
After the ceremony, the graduates, officers, and guests enjoyed the traditional boodle fight.