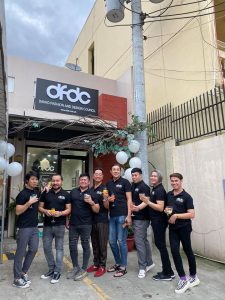 The talented and professional members of the Davao Fashion and Design Council Foundation, Inc. (DFDCI) inaugurated its new office building located at Door 2, Jasmine Blooms Apartelle, University Avenue, Juna Subdivision, Matina, Davao City, last February 28. No less than Davao City Mayor Sara Duterte-Carpio, who was sporting her new summer hair style, took the time off from her busy schedule to cut the ceremonial ribbon along with DFDCI President Dodjie Batu. Representing the Philippine Womens' College of Davao was veteran art professor Brenda Barba.
The DFDCFI is the region's most active professional organization engaged in the creative industry. It underwent phases of transition before it was able to register itself with the Securities and Exchange Commission as a foundation in 2016 and as a CSO grantee of Davao City in 2019. Presently, DFDCI maintains a well-chosen and exclusive designer membership. The members' common goal is to professionalize the practice of fashion and design in the Mindanao region.
The DFDCFI members are required to establish identifiable commercial presence; operate a legitimate, ethical and professional business enterprise; show consistent market performance and patronage; and exhibit an improved design portfolio and updated lifelong learning engagements. The portfolio of the members must include winnings in regional, national, and international fashion competitions; representation and participation in prestigious fashion weeks either in the country or abroad; and show strong community leadership in the academe, creative economy, and regional culture, heritage and identity movements. The DFDCI advocacy focuses on "design education, promotion and collaboration."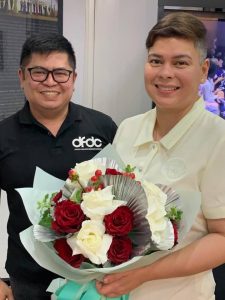 The DFDCFI's three areas of engagement are on Professional Design and Academic Program Development; Heritage-based Product Research and Development; and Creative Community and Industry Collaboratons.
Since DFDCFI's formal SEC accreditation three years ago, it has become the "signature face of Davao fashion" as stated ever so confidently by the hardworking DFDCFI Secretary Emi Englis. Take note that the organization has represented Davao City in the Miss Universe beauty pageant, Panasonic Manila Fashion Festival; Brunei-Indonesia-Malaysia-Philippines (BIMP-EAGA) Budayaw Fashion; Malaysia Fashion Week; Manila FAME; Philippine Business Conference, among many others still.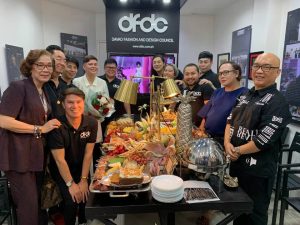 In the Davao scene, the DFDCI together with the Ayala Malls, Abreeza and Seda established the annual Fashion Weekend Davao (FWD) during the celebration of the National Heritage Month as a premier platform for the emerging fashion and design industry talents and purveyors of fashion.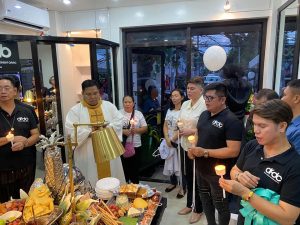 FWD also established Stellar, a bi-annual young designers competition. In August 2017, DFDCFI held a talent search in Habi Kadayawan Fashion Apparel and Accessories Design Competition. This was a joint project of the organization with the City Government of Davao and its Kadayawan Festival Executive Committee. Another important project launched was the "One Thread, One Color, One Vision," which is a Davao Design World Series project. This project is ably supported by Davao City and the provinces of the Davao region together with the Consulate of Mexico in Mindanao headed by the fashionable Hon. Consul, Dr. Malou Monteverde. "This project is also a re-entry initiative of one of its members who was a fellow of the British Council Creative Innovators Program Fellowship. 'One Thread, One Color, One Vision' was formally launched during the Davao Investment Conference event held last June, 2019, at the SMX Convention Center, SM Lanang Premier, Davao City," informed the ever vibrant Emi Englis.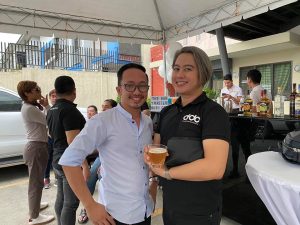 The members and officers of the Davao Fashion Design Council include Dodjie Batu (President), Aztec Barba (Past President), Edgar Buyan (Vice President), Emi Englis (Secretary), Benjie Panizales (Treasurer), Bamba Limon (Auditor), Egay Ayag, Windel Mira, Garimon Roferos (Dubai), Popoy Barba (Dubai) and Tzardy Tombo (Germany).