From ordinary to extraordinary — this is Fatima D. Biston in a nutshell. A self-made millionaire at a young age, Fatima established FWORLD, a direct selling company focused on distributing health and wellness products, and has since helped more than a hundred people achieve financial and time freedom.
"I am ambitious and determined to step beyond my comfort zone," Fatima says. Her entrepreneurial skills were honed at an early age. Her grandmother's little assistant, Fatima and her Lola Anita would sell homemade pineapple bread in their neighborhood with their trusty 'trisikad' to earn extra.
From humble beginnings, she realized that there really is more to just earning. Her journey began when she was invited to attend a direct selling business back in college. "I fell in love with the concept of helping others achieve their financial and time freedom, which urged me to work hard and at the same time, be a helping hand to others who aim to live the life that they always wanted," she shares.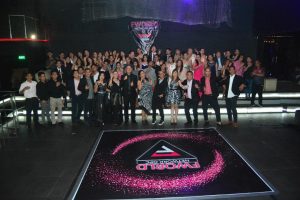 Fatima has been in the networking industry for almost fifteen years. From leveraging a simple business concept, Fatima learned that one can achieve freedom — freedom from poverty. "I grew up in a community where a lot of families broke up because of financial issues. And when I was in the Middle East, I observed a number of OFW's separating from their families because of money." She then thought of an opportunity to earn without the need to go abroad.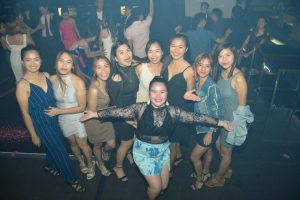 Many have asked her, "Why a direct selling company?" To which Fatima firmly replies with a simple answer — "A direct selling company or network marketing is the best opportunity for us to achieve our true freedom."
"I am a testament of a self-made millionaire from the industry," Fatima shares. "From being shy, I was able to develop myself into someone who motivates others to aspire for more in life," she adds. "In the said industry, if one continues to persevere and be a good example, numerous individuals would benefit from it.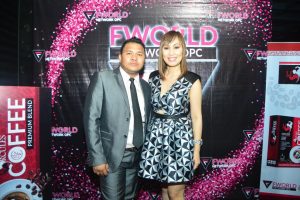 FWORLD is a direct selling company engaged in the distribution of health and wellness, energy booster and anti-aging products, primarily focusing on men and women.
Established on July 14, 2019, FWORLD now has over two hundred loyal and determined leaders. "I am for quality not quantity. And I am not here to compete. FWORLD is here to serve a greater purpose and that is, rising by lifting others," Fatima said.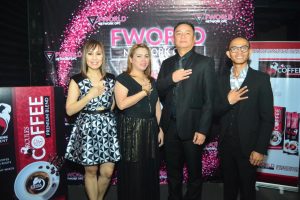 FWORLD Leaders are comprised of individuals from class A to C — from janitors to managers aiming to earn. The Leaders, according to her, is a community of dreamers and achievers. "It was not easy, she shares. FWORLD went through challenges and hurdles" but, according to her, they were able to overcome them.
Fatima said her mentor taught and influenced her when she decided to establish FWORLD. "Take care of your people- train them and learn from them."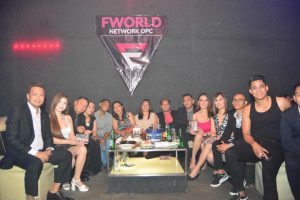 Beyond monetary and financial freedom, FWORLD is a relationship business. It is not just about earning millions but helping others achieve their financial goals. And for Fatima, mentoring is a vital part in growing a business.
With a handful of people, Fatima introduced H3RCULES — an energy booster that has since gained a positive response.
H3RCULES is a proprietary natural dietary food supplement that enhances vigor and energy specially made for men. An ultimate stamina booster, it guarantees optimum potency and yes, effectivity.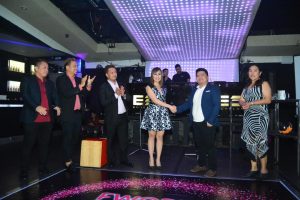 In reality, there is a big market that needs to be addressed. Our society is living and evolving so fast that some individuals opt to work 2-3 shifts in order to survive. Aside from its enhancing vigor and energy.
FWORLD is not just about business and earning. They also have a Corporate Social Responsibility program that extends across the country. With the recent earthquake that hit Davao City and its neighboring cities, FWORLD extended help to the victims.
"For years, every December or during my birthday, we conduct a feeding program for children and also for some inmates through a Pastor."
Indeed, earning an extra is a possibility that requires patience and dedication. And Fatima, at an early age, saw that and grabbed the opportunity. With FWORLD, she has helped more than a handful of individuals live a more comfortable life.