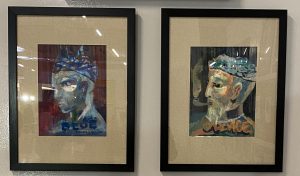 Last February 28, several Davao City and Mindanaoan Artists were featured on the 3rd Ortigas Art Festival held at the newly opened wing of the Estancia Mall at the Ortigas Center in Metro Manila.
Notable award winning Mindanao artists like Rodney Yap of Art de Triomphe, Michael Bacol and Joel Geolamen were joined by 200 other artists under Eskinita Gallery's Papelismo Boceto. The exhibition curated by Renato Habulan and facilitated by Kaye O'Yek is a follow up from the first successful boceto exhibition of 2012. Boceto is a Spanish word that means sketch or design in the arts. Usually a boceto is created by the artist before he/she does her actual and final art piece. Thus, the materials can be a simple pencil or pen and ink, but regular painting materials can be used, even a collage approach. The Papelismo Boceto artists were invited to submit 2 to 3 works for the exhibition. Other artists from Mindanao were Mariano Catague, Romeo Dumuk III, Reneboy Chona, Rob Tañedo, and Polomolok's Manila based notable portrait-genre painting artist Emmanuel Nim.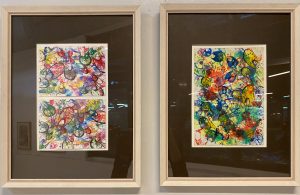 The Davao City artists were invited by multi-awarded visual and performance artists, Salvador Ching, during the Kristo art exhibition at the Art de Triomphe last January 2020.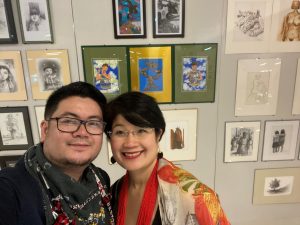 The 3rd Ortigas Art Festival is said to be the biggest since its conception in 2018, with other artists from around the world also joining the event. The art festival also has activities like art talks, workshops and artist interactions. The 3rd Ortigas Art Festival will run from February 28 to March 8, 2020.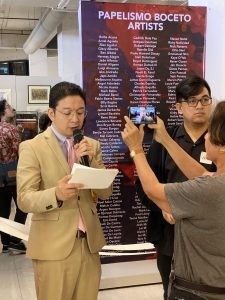 Text and Photos by Wilfred Dexter G. Tañedo