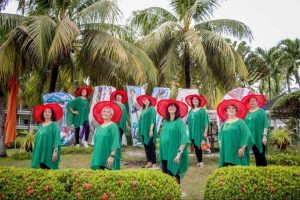 As Gertie Del Rosario De Guzman said on the night of their joint birthday celebration, seventy is the new fifty and a time to feel like forty.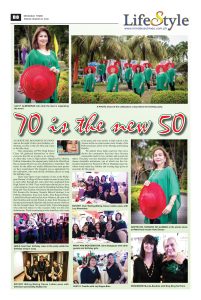 Nine classmates of PWC High School Class '66 gathered themselves to show everyone that life at seventy is as exciting as when they were in high school. Organized by Marilou Poblete Almendras, the elegant party held at the Waterfront Davao Insular Hotel was one celebration to remember. The music for the affair was totally different from most parties we have experienced. The program was so appropriate for the celebrators, who each carried a birthday cake as we sang the birthday song.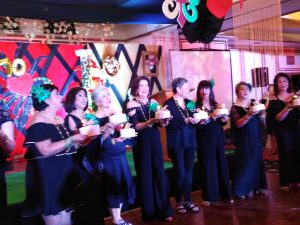 These once-upon-a-time students of ours at the Philippine Women's College of Davao made it a point to stay close to each other through the years after they graduated from High School in 1966. They would meet abroad just to have a mini reunion of sorts to keep the friendship burning. Bing Bing Del Fiero Kielian, Rosemarie Munda Bautista, Gertie Del Rosario-De Guzman, Nanette Belen-Crisologo, Lou Poblete-Almendras, Irma Lim-Atillo, Julia Ramoso-Ruste, Linda Delos Reyes and Jocelyn Arro-Valencia, all came with their families and invited friends to share their blessings of having raised beautiful families and chosen careers wherever life has brought them. We missed Sally Torno-Macapagal, who could not make it to the occasion. Sally was the class Salutatorian. Worth mentioning are the Juna Boys who came to the party and were mostly in high school at the Ateneo de Davao who became close friends of the Philwomenians, led by Chito Morada and Dodong Robillo.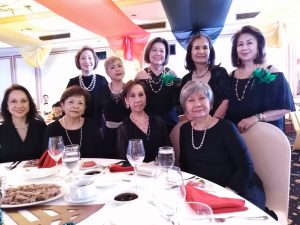 We admire these ladies and how they have shown the community that they have become responsible model wives, mothers and women for others. The party was also intended to raise funds for their chosen charitable institutions, one of which was the Correctional Institute for Women (CIW) in Mandaluyong City, whose wards made key holders and evening bags given as souvenirs for the guests.