The Mindanao Development Authority (MinDA) is targeting to develop about 100,000 hectares of farms in Mindanao into sorghum production areas so the crop can generate about P15 billion in income annually.
In a press statement, the agency said that the MinDA Sorghum Development Program will focus on developing marginal lands and ancestral domains to be able to hit the target area within 2021.
The program, it added, is intended to develop sorghum as among the top crops "to
contribute in reducing poverty, increase productivity, and sustain the peace gains of the Duterte administration by generating jobs and providing alternative livelihood options."
Secretary Emmanuel F. Piñol said the agency has started to orient those who want to become beneficiaries of the program and the technical activity includes production technology, market and funding.
"We will orient you (beneficiaries) on what you could do with the crop, how the LGUs (local government units) could assist in the financial aspect, and MinDA on its part, will be reaching out to our funding agency partners and also link you up with a ready market," said Piñol in addressing the first batch of beneficiaries during an orientation here Monday.
Based on the plan of the agency, the program will initially cover the provinces of Davao del Norte, North Cotabato, Sarangani, Zamboanga Sibugay, Lanao del Sur, Bukidnon, and Basilan as these provinces are set to receive the 25-ton sorghum seeds donated by an American company.
The orientation was witnessed by officials of the Ministry of Agriculture, Fisheries and Agrarian Reform of the Bangsamoro Autonomous Region in Muslim Mindanao the regional offices of the Department of Agriculture regional offices.
Piñol since the crop is considered resilient to long dry spell, those who want to produce it can plant it in "barren lands.
As part of its marketing strategy, MinDA is also partnering with the Pilmico Foods Corp., an Aboitiz company that is into production of feeds for aquaculture, livestock and poultry.
The press statement also quoted Glen L. Banogon, Pilmico assistant vice president, as having said that the crop has a huge market potential.
"The three main considerations for sorghum are its nutritional value, availability and cost. There's a big potential here, with DA and MinDA's assistance and facilitation in the cultivation process and Pilmico's help in the market aspect," said Banogon as the sorghum seeds can be used as feeds for fish, duck, chicken and hogs while its stalks can be used for silage for goats and cattle.
The agency noted that the sorghum requirements have been imported as the crop has not been grown in huge quantity in the country.
"If we are successful with this, we will be able to bring down the cost of feeds allowing us to compete with imported goods, therefore increasing income and alleviating poverty with focus and consistency," said Piñol.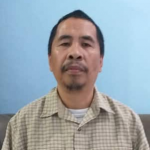 Managing Editor at Mindanao Times