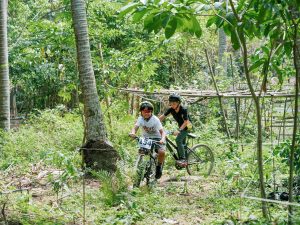 Photos by John Gorre and Joan Mae Soco-Bantayan
In a bid to continue the call for the protection of nature and children, the 3rd Sikad Tuburan happened last March 1, Sunday, with its gun start held at the Tuburan Institute campus.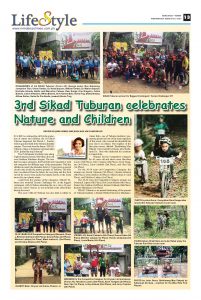 The event bore the theme "SIKAD Tuburan Alang sa Kabataan ug Kinaiyahan 2020: Ipakaylap ang Kahayag!"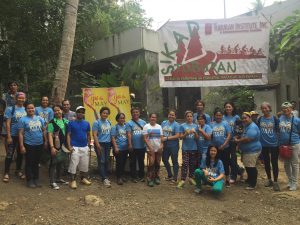 The 25-kilometer trail bike route along Tugbok attracted around 300 bikers from all over Southern Mindanao Region. The race had two major categories, the Fun Ride and Competitive, with sub-categories for different ages of the participants. With the children in mind, the attendees below 12 were given a special circuit route inside the nature grounds of Tuburan. The bibs were recollected from the bikers for recycling and the food served for racers were packed in banana leaves as the event strove for zero plastic waste.
Aside from the winners of the categories, SIKAD Tuburan also awarded Terrain Challenger 611 as the biggest contingent, with 40 bikers attending the race. Also, 66-year old racer Carlos Chavez, Jr. was awarded as the oldest biker during the event.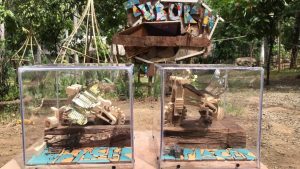 This year's SIKAD Tuburan was also held as tribute to Jumar Bolo, one of Tuburan Institute's pioneering parent and one of the main organizer of this event, who crossed the threshold last year due to an illness. The trophies of the first place racers, dubbed 'Bisekletang May Pakpak' were created by Mosaic artist Kabunyan De Guia who dedicated his creations to Jumar Bolo.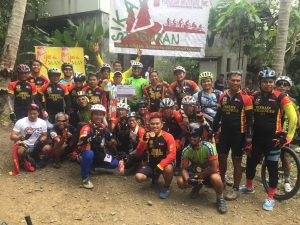 Winners for the Competitive Category for 40 years old and above were Herodion Lucero (5th Place), Jerry Crispino (4th Place), Alvin Tinagian (3rd Place), Loloy Ambuat (2nd Place), and Glen Yap (1st Place).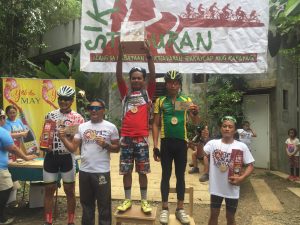 For the 30-39 years old Competitive Catergory, the winners are Noreil Calmerin (5th Place), Christia Alliansa (4th Place), Dosce Rubia (3rd Place), Mack Icalina Jr. (2nd Place), and Melchor Labaya (1st Place).
The 18-29 years old Competitive Category winners are Dominick Lupina (5th Place), Rob Louie Martin (4th Place), Francis Jay Guilaran (3rd Place), Ronnie Urdaneta (2nd Place), Richard Handumon (1st Place).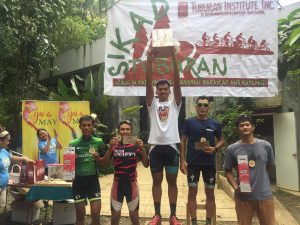 SIKAD Tuburan is an annual fundraising of the parents of Tuburan Institute, a Steiner/Waldorf School in Mindanao.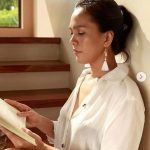 Joan Mae Soco-Bantayan is a teacher at Tuburan Institute, Inc. She is also a wife and a mother of two. For questions and comments, feel free to drop her an e-mail at joanmae1212@protonmail.com or visit her Facebook page, Joan Mae Soco.