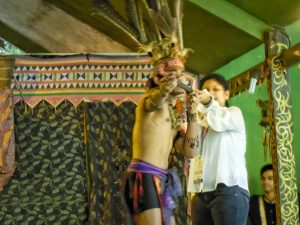 Kota Kinabalu may have all the luxuries of a modern metropolis but there is one place in Inanam, just half an hour away from the city, that takes visitors back in time.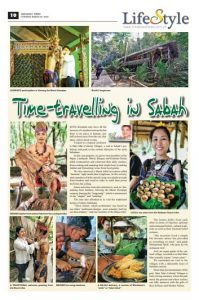 Tucked in a tropical rainforest is Mari Mari Cultural Villages, a nod to Sabah's pre-history and peek to the archaic lifestyles of the early Sabahans.
In this vast property, we got to meet members of the Bajau, Lundayeh, Murut, Rungus and Kadazan Dusun tribal communities and witnessed their daily routines, from cooking and sampling their staple food, to making leather and fermenting wines from local grains.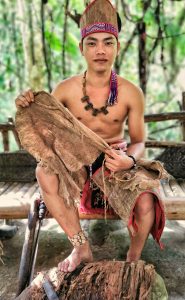 We also observed a Murut tribal recreation called "lansaran" right inside their longhousem In this activity, male members of tribe merrily jump on a platform made from bamboo and wood in order to reach their prizes tied from the ceiling.
Some activities were also interactive, such as fire-making from bamboo, blowing the Murut blowpipe weapon, dancing the "magunatip", which is reminiscent of our "singkil" and "tinikling".
The tour also afforded us to visit the traditional homes of ethnic Sabahans.
"These homes, which architecture was based on our tribes' traditional designs, were actuality built by our descendants," said one member of the Bajau tribe.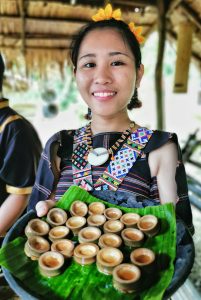 The homes differ from each other in terms of function, spiritual and communal beliefs, cultural traditions as well as their mystical belief systems.
"Our ancestors lived a simple life because nature has provided us everything we need," said guide Mohammad Harif, who goes by his nickname Arif.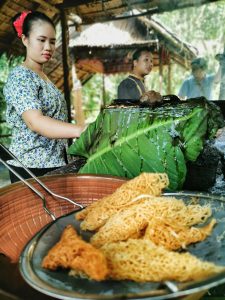 Arif, an expert guide of the cultural village, revealed to us that Mari Mari actually means "come-come".
We concluded our visit to the villages with a delectable feast of Sabahan cuisine.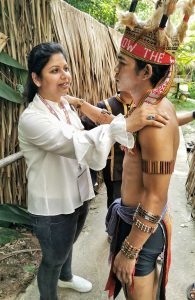 More than just monuments of the past, Mari Mari Cultural Villages is truly a living museum, where the past meets the present and where visitors can fully immerse with the gifts of their forbears and Mother Nature.