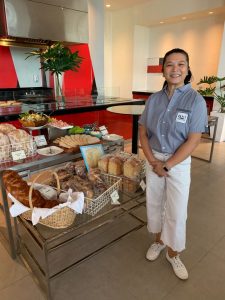 Bread is a staple Filipino food prepared from a dough of flour and water usually by baking. History has it that bread has been a prominent food in large parts of the world and is one of the oldest man-made food. It has been of significant importance since the dawn of agriculture.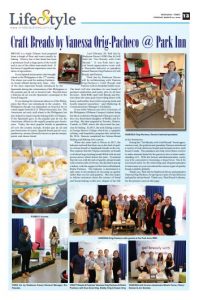 It was Spanish missionaries who brought wheat to the Philippines in the 17th century. The wheat was used for making Eucharistic bread offered during holy mass. One of the most important breads introduced by the Spaniards during the colonization of the Philippines is the popular pan de sal or bread of salt. Records have it that pan de sal was the Spaniards' counterpart to the French baguette.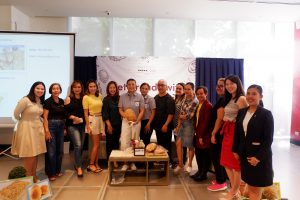 It was during the American takeover of the Philippines that flour was introduced in the country. The Philippines though was dependent on America for its wheat supply from the U.S. Wheat Associates, Inc. The Americans not only sold wheat to the Philippines but also helped in improving the baking skills of Filipinos. If the Spaniards gave us the popular pan de sal, the Americans offered us the equally popular pan Americano. Today, the most popular breads in panaderias all over the country include, besides pan de sal and pan Americano of course, Spanish bread, pan de coco, pandeciosa, monay (formerly known as pan de monja), putok, and cheese bread.
Last February 20, Park Inn by Radisson Davao's RBG Bar & Grill held the "Get Bready with Craft Breads." It was Park Inn's special bread appreciation event with a Davaoeña bakester or panadera named Vanessa Orig-Pacheco of Craft Breads and Pastries.
"Park Inn by Radisson Davao will be collaborating with Vanessa Orig-Pacheco's Craft Breads and Pastries with its breakfast buffet soon. The hotel will also introduce its own brand of gourmet sandwiches and toasts; plus its all time favorites. Both RBG and Craft Breads and Pastries share the same goal of providing diners with hearty and healthy food while ensuring fresh and locally-inspired specialties," said Marketing & Communications Manager Lish Babela.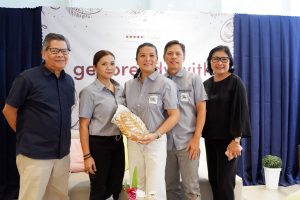 It was while Vanessa was still a University of the Philippines (Diliman Campus) student doing her thesis on Interior Design that I first got to know this very determined daughter of Bobby and Susan Orig. She then migrated to Toronto, Ontario, Canada, in 2000, where she discovered her passion for baking. In 2013, she took baking courses at George Brown College which has a reputable culinary and hospitality program that suited her. By 2016, Vanessa completed her Artisan Bread Baking and Baking Arts courses.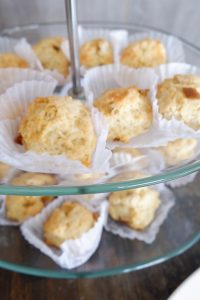 When she came back to Davao in 2017, the bakester realized that there was a dire lack of quality artisan breads or handmade breads in the city. She explains that the Filipino mentality on breads is all about large-looking breads filled with air and preservatives which distort the taste. Frustrated that she was with the lack of quality artisan breads sold commercially in Davao, she decided to put up a bakery with the support of her beloved husband, Robin Pacheco. The bakester is determined to add value to her products by focusing on quality rather than on size and quantity. She also hopes to inform customers about the science of bread and bread-making in this new chapter of her life in her hometown.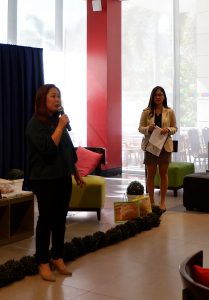 During the "Get Bready with Craft Breads" bread appreciation event, the professional panadera Vanessa introduced a variety of truly delicious breads and lectured on how each bread is made. The panadera also had a brief demo on how to make artisanal bread for the guests to have a better understanding of it. With her lecture and demonstration, surely you'd be converted to becoming a bread lover. You'd be convinced easily by the interesting and eloquent panadera to learn more on your own about the various types of quality bread available globally.
Thank you, Park Inn by Radisson Davao and panadera Vanessa Orig-Pacheco, for giving us a taste of truly delicious and quality artisan bread. Thank you, Thea Puyod Ledesma, for the pictures used on this page.
Visit https://www.radissonhotels.com/en-us/hotels/park-inn-davao for more information.