Healthy, keto-friendly fares are rarity in local malls. Thankfully, Mommy Gaya by Eden's Lechon, located adjacent to Robinsons supermarket in Abreeza Mall, has addressed that.
"Ketogenic or keto is actually high-fat, low-carbohydrate, low-sugar but adequate protein diet," explained Sherry Mae "Sweet" Daria during our recent food tasting.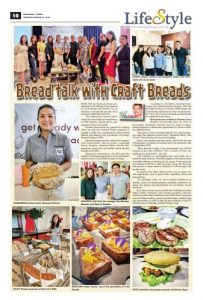 Daria, who prepares the keto meals, shared that she lost 10 kilograms in a matter of 2 months when she started her diet in September 2019.
"More than the weight, I was encouraged to go on Keto because of my heart condition. After a month on Keto, my health got so much better", she said.
This reduction in carbohydrate puts one's body into a metabolic state (ketosis). When this happens, the body becomes incredibly efficient at burning fat for energy. It also turns fat into ketones in the liver, which provides energy for the brain, and proven to cause massive reduction in blood sugar and insulin levels.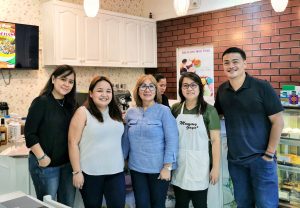 To prepare keto fares, Daria strictly uses no sugar, low carb ingredients, such as green leafy vegetables, stevia and almond flour.
"To substitute carbs, we serve mashed cauliflower (a healthy version of mashed potato), shredded cauliflower (to mimic rice grains), and almond flour for our breads," Sweet disclosed.
Keto fares on their menu include their bulletproof coffee (black coffee), strawberry and avocado smoothies, milk tea, walnut-avocado salad, farmhouse meal, Hello Pesto Tuna pasta (uses shiritake noodles), quarter-pounder burger, choffles (egg and mozzarella), as well as their all-day breakfast of pork or chicken tocino, embutido, and beef burger steak.