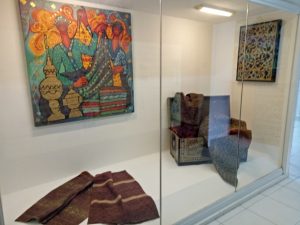 This Art Month, step inside the woven universe of the Malong, a folk artform shared by different Asian and Mindanao communities through centuries.
The Davao Museum exhibit presents more than 30 Malongs (tubular garments), all belonging to collector and curator Leonardo Rey S. Cariño.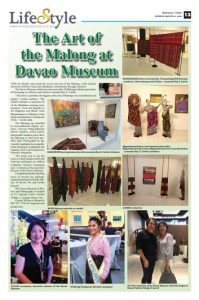 "This show is probably the biggest collection of Malongs ever assembled in one gallery," Cariño confirms. "The exhibit attempts to represent all of the Mindanao weaving communities—from the Bagobo to the Mandaya and Blaan, from Maguindanao to Maranao, from Sama and Subanen to Tausug and Tboli," Cariño adds.
The Malongs are installed in non-traditional display systems. Life-size Maguindanaon dancer standees, metal stands, and parallel bamboo poles show the Malongs in their best possible light. Photographs by Igy Castrillo highlight the versatility of the Malong as modeled by the reigning Hiyas ng Kadayawan, Nurainie Ampatuan.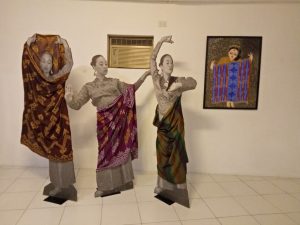 "We invite you to see the ways in which design motifs and weaving techniques are indices to identity," Sylvia C. Lorenzana says. Lorenzana is the executive director of the Davao Museum.
Complementing the dazzling array of textiles are malong-inspired paintings by Kublai Millan, Al-Nezzar Ali, and Cariño himself.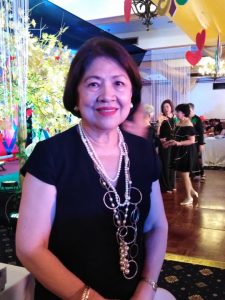 The Davao Museum of History and Ethnography is located at 113 Agusan Circle, Insular Village 1, Lanang, Davao City.
Contact Wilma or Shenna at 082 233 1734 for inquiries and group tours.