The Mindanao Development Authority (MinDA) is implementing the Fish Cage Development Program that will aim to establish 10,000 fish cages in coves and bays of Mindanao in two years.
In a press statement last week, Secretary Emmanuel F. Piñol, chair of MinDA, although he did not mention the source of the capital to be infused into the program as well as its budget requirement, said the target is to produce about 200,000 metric tons of milk fish a year as the program is expected to result in P26 billion in economic value annually.
He said the program is designed to help the country sustain food supply especially during times when the livestock and poultry sectors face challenges like the African Swine Fever that has hit several areas of the country.
The agency will hold its series of workshops on bangus and fish cage farming and white shrimp production, the first of which will be in Malalag, Davao del Sur next week.
"The first workshop will be conducted on site in Malalag, Davao Del Sur, one of the coastal towns in Mindanao where fish cage farming has become a huge industry," said Piñol, adding that the agency has coordinated with the Bureau of Fisheries and Aquatic Resources, Cooperatives Development Authority, other agencies including those into financing and prospective buyers.
The agency late last year signed up a memorandum of agreement with the Development Bank of the Philippines for the latter to help fund its programs.
Piñol added that other groups, like those "companies involved in the fabrication of ready-to-install Fish Cages and the production of feeds will also be invited to present their technology (will also be invited to the workshops."
The workshops will also cover topics like market potentials and viability, financing support of government and private banks, financial management, processing and value adding, market engagement and environmental awareness.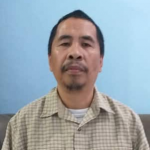 Managing Editor at Mindanao Times