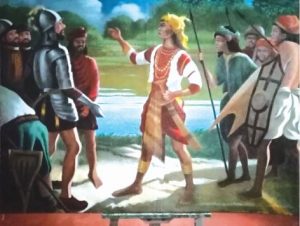 Aurelio "Boy" Peña started making replicas of masterpieces three years ago when a Davao art collector showed him a big book of "Art History" and asked if he can copy some of the masterpieces in the book. Boy said he can try.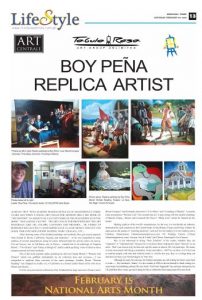 The art collector provided boy the art materials like oil colors, canvases and brushes. He ended up reproducing eleven (11) masterpieces of Claude Monet, Vincent Van Gogh, Pablo Picasso, Henry Matisse, Marc Chagall, etc.
After showing some of his finished paintings on Facebook, Boy got several requests from friends in Davao, California, Virginia, and Australia—so he was compelled to make replicas of several masterpieces using oil colors followed later by acrylic colors on canvas. Two art buyers, one in California, one in Davao, wanted him to do paintings of Auguste Renoir's "Two Sisters" and "Dance at Bougival," and he ended up doing more of them as more requests poured in from Facebook.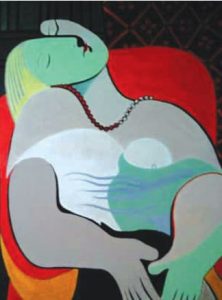 One of the most popular replica paintings he did was Claude Monet's "Woman with Parasol" which was gobbled immediately by art collectors here and overseas—I was compelled to replicate three canvases of the same paintings. Another Monet "Woman Reading" was shipped via FedEx to LA California to a former editor friend of his who loves Monet and Renoir.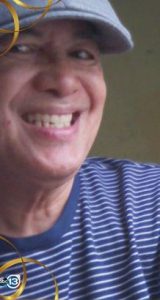 For his own personal art collections, Boy finished three large canvases of Juan Luna's "Blood Compact" and Fernando Amorsolo's "First Mass" and "Founding of Manila." A smaller Luna masterpiece, "Parisian Life," (his second canvas) is kept along with the smaller paintings of Munch, Degas, Renoir and Leonardo Da Vinci's "Mona Lisa" which he framed for his studio.
Making replicas of the world's masterpieces, by the way, is a worldwide art industry, dominated by such countries as the United States, Great Britain, France, and China. Online, he came across the names of "painting factories" such as First Art Gallery (1st-Art-Gallery.com), Fabulous Masterpieces (fabulousmasterpieces.co.uk), Oil Painting Factory (China) (oilpaintingfactory.com), Europic Arts & Crafts Ltd (China), and PaintingsToGo (France).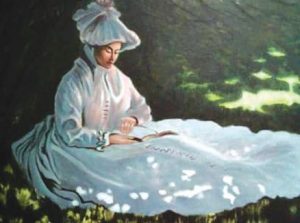 Boy is not interested in doing "Solo Exhibits" of his works, whether they are "originals" or "reproductions" because he is not keen about making his name "famous" as an artist. That's one reason why he does not sign his name in almost ALL his paintings. His name is more associated with being a journalist, writer, and editor—NOT as an artist, so it's best not to confuse people with who and what he really is. And by the way, Boy is a college drop out and does not have any formal degree in Fine Arts.
Although his easel, his canvases, his brushes and paints are still waiting for him to come back to work, Boy declared a "hiatus" of a few months in 2020 to devout himself to finish writing two more books for publishing abroad. His new book "Girl From Maguinda" has just been released by his UK publisher three weeks ago and waiting for him to submit the final manuscript of his next book.