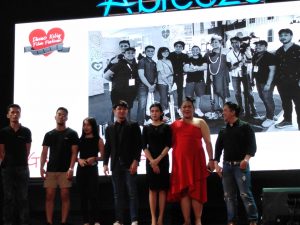 Hearts and arts collide at Ayala Malls Abreeza as it showcases nine short films by aspiring local filmmakers, all with unique stories of kilig.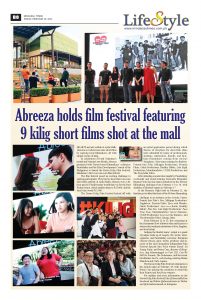 In celebration of both Valentine's month and National Arts Month, Abreeza partnered with Davao-based filmmakers' collective Pasalidahay and the Film Development Council of the Philippines to launch the Davao Kilig Film Festival, Mindanao's first ever rom-com film festival.
The film festival posed an exciting challenge to aspiring participants: They had to shoot their rom-com short films entirely at Ayala Malls Abreeza over a 48-hour period. Finalist teams would then vie for the Best Picture honor, which entitles them to P25,000, and the Jury Prize worth P15,000.
The Davao Kilig Film Festival kicked off with an initial application period during which dozens of storylines for short film ideas were submitted by teams of professionals, students, enthusiasts, friends, and first-time filmmakers coming from various disciplines. Nine teams emerged as finalists: Friends Into Film, Mikappa Productions, Pronoia Films, Gatch Productions, Healthy Habits, Late Eight Productions, Momshmallows, CODE Productions, and The Storyteller Films.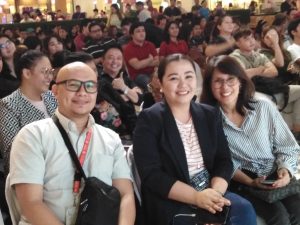 After attending a masterclass taught by Pasalidahay co-founder and award-winning Davaoeño filmmaker Bagane Fiola, the nine teams embarked on the 48-hour filmmaking challenge from February 15 to 16, with deadline of finished output on February 17.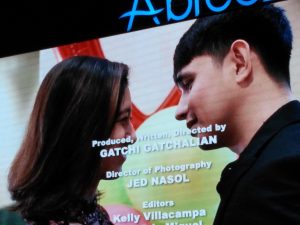 At the Premiere Night held on February 21, the finalists got to debut the fruits of the 48-hour filmmaking challenge to an audience at the Activity Center: Friends Into Film's Yors, Mikappa Productions' Pagkab-ot, Pronoia Films' Eyes with Wonder, Gatch Productions' Love in a Bottle, Healthy Habits' Plus Size, Late Eight Productions' Puso Puso Puso, Momshmallows' Secret Valentine, CODE Productions' Love over the Rainbow, and The Storyteller Films' Kitang Duha.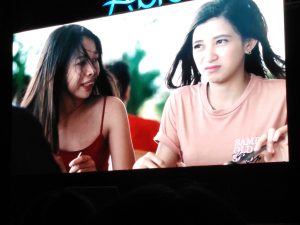 From February 22 to 23, free screenings at the Restaurant Row allowed other mall-goers to witness this weekend celebration of love, laughter, and local talent.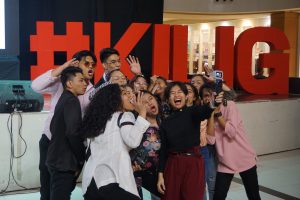 Judging the finalist teams' output is a panel of judges made up of Angely Chi, writer, artist, organizer, and Pasalidahay convenor; Benjamin Chicote Garcia, actor, writer, producer, and director of the 2nd Cinemalaya Independent Film Festival Special Jury Prize winner Batad: Sa Paang Palay; and Prime Cruz, director of Sleepless, Ang Manananggal sa Unit 23B, Can We Still Be Friends, The Debutantes, and the recent blockbuster Isa Pa, with Feelings starring Maine Mendoza and Carlo Aquino.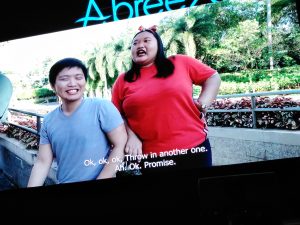 The Davao Kilig Film Festival culminates in the awards night on February 29, with director Prime Cruz gracing the ceremony to award the Best Picture and Jury Prize winners.