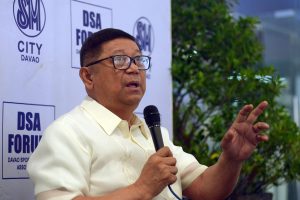 Davao City – Preparations for Team Philippines in the coming 2020 Olympics in Tokyo are still ongoing.
This was bared on Thursday (February 27) by Philippine Sports Commission (PSC) Chairman William Ramirez at the weekly Davao Sportswriters Association (DSA) Forum at the SM City Davao.
"The 100 million budget from the President for the country's Olympic preparations are put into good use. Our athletes are still doing their training, some are already in abroad, in countries where there is no COVID-19 threat having qualifying tournaments," Ramirez said.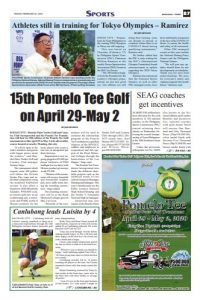 He further added that the PSC is only waiting for the IOC's (International Olympic Committee) formal announcement or update regarding the 2020 Tokyo Olympics.
Ramirez also announced that the National Sports Summit, as well as other PSC-managed events, have been indefinitely postponed in the face of the COVID-19 threat, to ensure the health and safety of all concerned.
Other PSC-managed events set this year include the National Batang Pinoy Games and the Philippine National Games.
"We will post any updates should there be any developments on schedules. Thank you for your kind understanding. We pray for everyone's safety and vigilance against this health threat," Ramirez said.