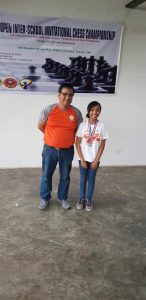 Davao City – Davao Wisdom Academy's Queen Peralta and Philippine Nikkei Jinkai International School's Nathalie Suter head the honor roll at the close of the 4th UM Inter-School Invitational Standard Chess Championship, held over the weekend at the Student Hub, UM Matina.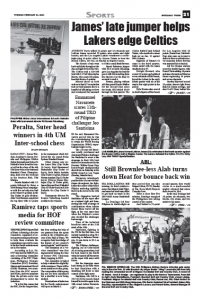 Peralta finished with 5.5 points followed by Suter, a 2018 Batang Pinoy campaigner with five as both stood tall at the winner's podium in the Top Under 16 girls division. John Yreil Hernani completed the top three with 4.5 points in the tournament which followed the six round Swiss System Standard format.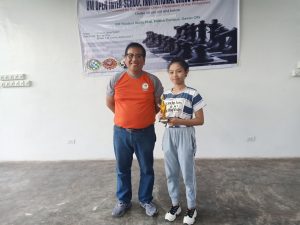 Other winner saw Arlon Lance Diaz (Top Under 16 boys), Paul Emmanuel Habaradas (Top Under 14 boys), Javie Marie Antalan (Top Under 14 girls), Namael Naetan Antalan (Top 12 Under boys), Princes Diana Simbajon (Top 12 Under girls), James Breyent Kent Diabakid (Top 10 Under boys) and Zyle Rafaelle Go (Top Under 8 boys).
Tournament director FA Ronnie Tabudlong handed medals to the winners.