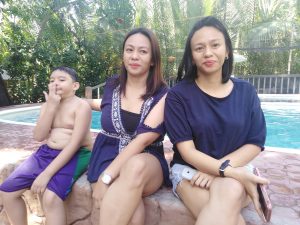 February-born twins Shimi and Ricric are two fortunate sisters who can easily commune with nature. The beach resort named after them has almost lost the beachfront included in their property since the construction of the coastal road began, but nature has a way of propagating the lush vegetation around the resort with marsh palms (Nipa) growing beside what was once a river and the prolific Tamanu trees, bearing nuts processed into medicinal oil.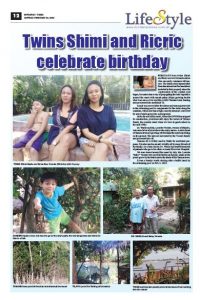 Lunch was served after the sisters and some guests took to the swimming pool to compensate for the swim along the coastline, which now has a high concrete structure converted by some beach-goers into a playground.
In the far end of the resort, where the DPWH has stopped its construction, picnickers still enjoy the waters of Talomo Beach, the premier resort when we were in grade school in the mid 1940s.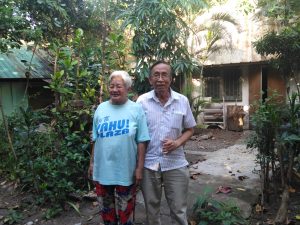 Dr. Warlie and Ma. Lourdes Vicente, owners of Shimric, welcomed a lot of picnickers who enjoy nature. A mini-forest of Tamanu trees are growing wild because the nuts keep falling on the ground. The nuts are harvested by the Vicente family and processed into oil.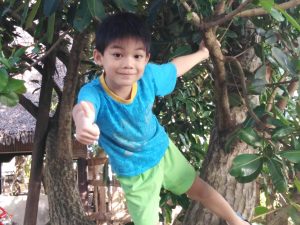 Tamanu oil is widely used in Tahiti for medicinal purposes. It is also used as an anti-wrinkle oil by many friends of the family. As a burn doctor, Dr. Warlie has healed hundreds of patients who go to his clinic at Anda Riverview Hospital.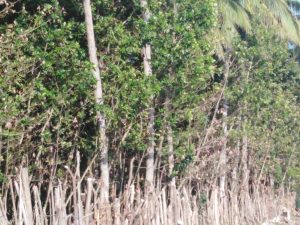 We were toured around the resort by Atty. Ma. Lourdes "Baby" Vicente who provided tables and picnic chairs at the picnic grove by the beach under the shade of the Tamanu trees.
It was a Sunday worth relaxing after a buffet lunch by the swimming pool on Feb. 9, 2020.
Marilyn C. Roque