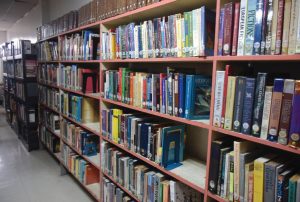 For most people, the quest for the greater good is through the lengthy process of learning. And this process is often attributed to acquisition of various modes of information through different platforms.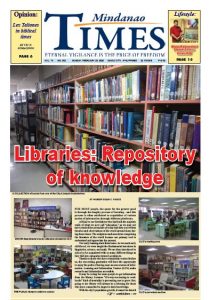 All hail to our forefathers who had built the majestic walls of what we now call "education," as we may not have reached the potentials of today had they not written theories and observations of the world around them during those times. The scriptures and anecdotes comprising the literature of the world became our primary tool to understand and appreciate the present.
Our early learning starts from home. As we reach early childhood, we were taught the fundamental structures in linguistics, science and math. We are then introduced to school to be acquainted with so many different things as they fall into categories termed as subjects.
Thanks to those who have relentlessly worked before us, the succeeding generation will have the opportunity to enjoy the perks of having easy-access sources of information. Learning and Information Centers (LICs) make research and information accessible.
It may be a drag for some people to get information from the library, because "It's-way-too-taxing-to read-books," kind of mentality is preventing one to grow. But, going to the library will always be a blessing for those who have committed to improve their knowledge.
With the city's population growth, it cannot be denied that there will always be a scarcity in supplemental reference materials, especially in public schools.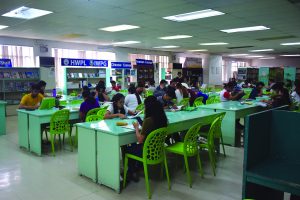 So in its effort to provide excellent and innovative programs for the benefit of all Davaoeños, Davao City Library and Information Center (DCLIC) will soon move to a new home.
Davao City Library was established in 1938 along San Pedro Street, the building which now houses the City Social Services Development Center (CSSDO).
On October 31, 1957, the United States Information Services (USIS) donated all its books and some library equipment to the city library. The City Library was made a separate office of the city government on July 13, 1965 following Resolution No. 676 passed by the City Council.
The City Library was then transferred to the third floor of the Sangguniang Panlungsod Building in 1997, with client-friendly functional facilities for a more conducive learning and study set-up.
Meanwhile, City Librarian Salome Enoc told TIMES that the library has been continuously innovating its programs and equipment to address the demands of users and keep pace with technology. Housing more than 15,000 books, she said there are electronic resources (E-resources) coming from the Department of Education, TechforEd, and Starbooks, this year, in response to their pursuit of upgrading the services of the library.
"This year, we requested for online resources for 2020 budget," Enoc said, stressing there are also some online and digitized resources given by the National Library.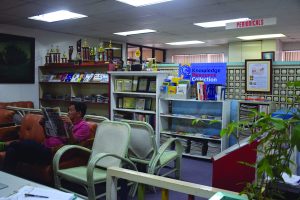 With its current floor area, the City Library could cater approximately 150 individual researchers in a day, especially during the peak months. It is often observed that people access the library in the month of October. The reading area alone could already sit more than 100 individuals.
The City Library, so far, showcases its reading area, children's area, periodical's section, and the information technology section.
The new library located along C. Bangoy street (Ponciano) is nearly completed. It is a five- story building that is open to the public 24 hours during weekdays. Its first floor will have a coffeeshop and cafeteria with accessible periodicals section. The second floor will cater to the basic education students. There will be an informal reading area where noise at tolerable levels are allowed. The third floor will be for research and quiet study and the last two floors will be for conferences and will house the information technology center.
Apart from this library, mobile lirbraries catering to the needs of interior barangays will continue on Mondays and Thursdays. This new library will be a fine addition to our information needs.