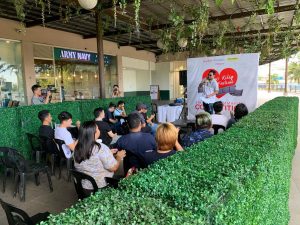 The first ever DAVAO KILIG FILM FESTIVAL has taken place this Love month. This time, the event is 48 hour film-a-thon and 10 teams, comprised of professionals and students, have been chosen from dozens of applicants to shoot and edit and finish their romance comedy (Rom-Com) films within 48 hours.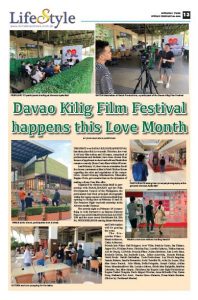 Last February 13, there was an orientation for all the chosen contestants at Max's Fried Chicken House regarding the rules and regulations of the competition. Award-winning Mindanawon filmmaker, Bagane Fiola, gave masterclass on the dynamics of making a Rom-Com film after.
Organized by Abreeza Ayala Mall in partnership with PASALIDAHAY and the Film Development Council of the Philippines, the participants had their principal photography within the legal premises of Abreeza Mall from opening to closing time on February 15 and 16. The Premiere Night was held yesterday at the Abreeza Ayala Cinemas.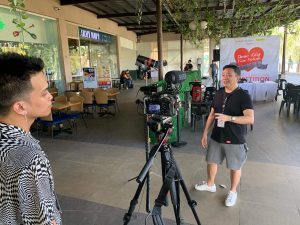 The awards night on February 29 is something to look forward to as famous Director Prime Cruz of ANG MANANAGGAL SA UNIT 23B and the more recent blockbuster hit, ISA PA, WITH FEELINGS starring Maine Mendoza and Carlo Aquino will be gracing the event.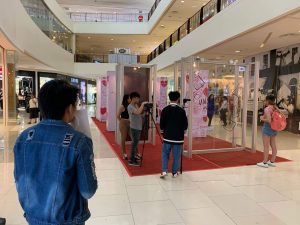 The Storyteller Films – Hamir Achacoso, Cathy Achacoso; Friends Into Films: Gail Bringuer, Aver Villar, Patricia Castro, Ian Talamo, Jasper Gio, Nicklaus Ponte, Christian Duy, Louella Caduyac, Trisha Atanosa, Adi de Gracia, Cj Noble; Pronoia Films: Joshua Medroso, Ran Lewis Ema, Ritchelle Drilon, Jan Junibelle Lura, Jofher Achevida, Denzly Pitchan; Gatch Prods: Gatchi Gatchalian; Code Productions: Ley Nicole Jangolan, Jasmin Balante, Janella Fernandez, Rolly Torrefiel JR, Arita Liz Lopez, Elyn Mae Grace Pontod, Julie Sibala, Bella Pelegriño, Joseph Callejo, Adrian Pates; Momshmallows: Ma. Loraine Adtoon, Shielu Mae Balajadia, Marilon Labrador, Jazz Mae Ampin, Christiana Jay Buguis; Late Eight Productions: Regina Ysabel Tunguia, Paolo Miguel Nicolas, Anna Mikaella Ulat, Karen Fong, Nathaniel Rex Josol, Genica Grace Abrantes, Drean Marie Bacatan.(Photos by: Ferdinand Mesias)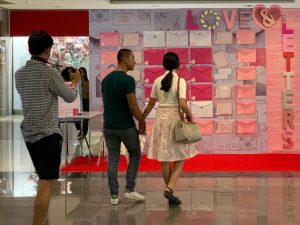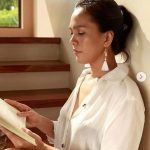 Joan Mae Soco-Bantayan is a teacher at Tuburan Institute, Inc. She is also a wife and a mother of two. For questions and comments, feel free to drop her an e-mail at joanmae1212@protonmail.com or visit her Facebook page, Joan Mae Soco.