The City Council will hold a special session today to tackle the assistance to another barangay hit by the African Swine Fever (ASF).
This will be the third session held by the City Council this week as they also held a special session yesterday and the regular session last Tuesday.
Councilor J. Melchor Quitain Jr., the majority floor leader, yesterday said Vice Mayor Sebastian Duterte wanted to hold a special session due to the pressing issue regarding the ASF infestation.
Quitain said the special session, scheduled at 9 a.m. today, will discuss the urgent matter forwarded by the executive department, particularly on the release of funds to Barangay Inayangan, the third village in Calinan District to be affected by the ASF virus in the city.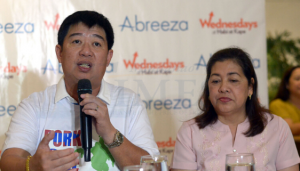 "The government is doing everything to control this (ASF). And immediately this our the reaction," Quitain said. "Our mayor is very quick to response."
The City Veterinary's Office (CVO) revealed in a press conference on Wednesday that some areas of Barangay Inayangan, an adjacent barangay to both ASF-hit Lamanan and Dominga, also tested positive for the virus.
The legislative body previously approved P20 million financial assistance to the affected hog raisers in Dominga and Lamanan.
There will be no session next week as the city councilors will be attending Philippine Councilors League in Pasay City, Manila on Feb. 26 to 28. Next week's regular session, a Tuesday, also falls on a holiday, the Edsa Revolution Anniversary.