Nature does not need embellishments. The more raw, the more fascinating nature gets. That is perhaps what the Kadazandusun people of Kampung Notoruss in Penampang, Sabah believe in when they decided to transform a portion of their community into an ecotourism park.
Located around an hour away from Kota Kinabalu, Moyog River in Tagal Tinopikon Park used to be teeming with Ikan Pelian, a type of river fish that thrive in Sabah's rivers in the olden day. No thanks to overfishing, it became scarce and the locals needed a way to save nature's daily provision to the riverside dwellers.
"The Tagal System ('tagal' is 'do not' or 'prohibit' in the Kadazandusun language) is their distinct way of taking care of nature by setting a specific time of the year to fish. This allows the fish to breed and propagate," our tour guide Basil Lung said.
So, rather than food, the toothless Pelian fish now becomes a natural attraction to visitors by giving them ticklish foot massages.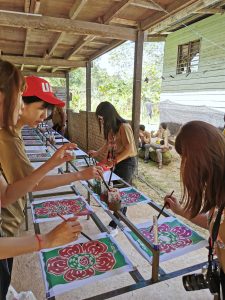 Aside from this exemplary practice, we were also able to experience a guided village walk, where we tried our hand at rubber tapping and saw how honey is produced by stingless bees. We also observed pitcher plants, roselles, local pineapples and the (in)famous to tongkat ali – believed to be a remedy to fever, erectile dysfunction, bacterial infections, among other diseases – on our way to a refreshing respite at a waterfall.
Back in the village, we engaged in traditional games, such as slingshot and blowpipe, participated in batik painting, and sampled local fares.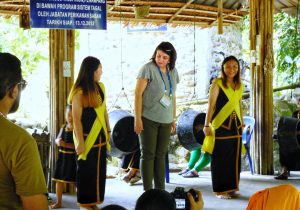 With this kind of sustainable tourism practices, the Kadazandusun people are not only able to provide viable livelihood to their community but also help in preserving the environment for the benefit of the future generation.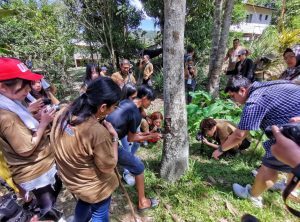 Tours to Tagal Tinopikon Park are handled by various operators but you can get info at sabahtourism.com or @sabahtourism on Instagram.