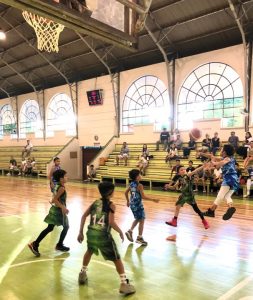 Davao City – Juaki Garcia recorded the league's first ever triple double which keyed team Little Blue Knights its second win in the Developmental Division (2010-2012) of the 2020 Vegas League Invitational basketball tournament at the Ladislawa Country Club gym.
Garcia scored 10 points, 10 rebounds and 10 steals to go along with four assists as the Little Blue Knights bested team Broadstreat Basketball Club, 37-18. They now tie team FG Hoopers in the standings with similar 2-0 win-loss cards.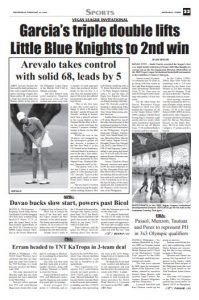 On the other hand, the Davao Warehauz Kings bagged its third win after beating the Crusaders, 61-44 in the Grade School (2007-2009) category behind Bonn Erving Daja's 14 points, eight assists and two steals while team Grayhounz duplicated that feat on top off Marina Tuna, 77-36 on Brent Baldo's 12 points and five rebounds.
In the Cadets (2004-2006), Mao Elite leads the standings with a 3-0 card followed by the Stark Auto Masters at 2-0 after winning over the FG Hoopers, 74-68 on Alces Labawan's 19 points, five rebounds and six assists.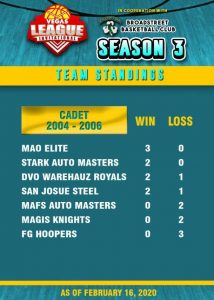 Also scoring victories over the weekend are the Cornetto Knights which entered the win column after beating Jovilex, 55-38 in the Grade School (2007-2009) division anchored by Jake Alpapara's 13 points and three rebounds and the Davao Warehauz Royals on the Mafs Warriors, 60-54 on John Lloyd Caligan's 17 points and five boards.