A mutual life insurance company has introduced a product that will allow local investors to invest in global technology companies.
In a press statement released Monday, Insular Life (InLife) said the Peso Global Technology Fund is the first of its kind in the country that "seeks to achieve long-term capital appreciation by investing majority of its assets in a fund whose underlying investment is exposed to equity securities of technology companies throughout the world. "
Mona Lisa B. de la Cruz, InLife president and chief executive officer, said that the company is seizing the opportunities that are offered by global technology because this is the way to the future.
"We believe this is an opportune time to invest in global technology because the sector offers a steady stream of solid growth," said de la Cruz, pointing out that with the portfolio, local clients need not convert their peso-denominated currency into the greenback even when they will invest in the global market.
Arnaldo I. Aquino, company vice president and Territory 3 head, said that the product is both for "both new and existing clients (that want to diversify their portfolio."
The company has made the new fund portfolio available through its variable universal life products such as Wealth Assure Global, Wealth Secure Global, Solid Fund Builder, Wealth Protect, Variable Returns Asset, and Variable Returns Asset-First Million Fund.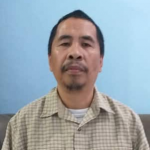 Managing Editor at Mindanao Times