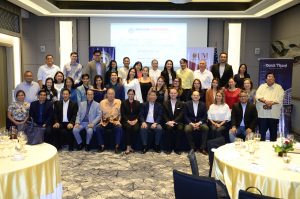 The American Chamber of Commerce of the Philippines (AmCham), Mindanao Chapter held its first General Membership Meeting (GMM) for 2020 last January 27 at the world-renowned, Dusit Thani Hotel.
On the same occasion, AmCham Mindanao also recognized its new associate partners, the Dusit Hotels & Resorts and the University of Mindanao represented by Christoph Kuch, dusitD2 resident manager and senior vice president, Edgardo Castillo, respectively. President Atty. Leoncio Villa-Abrille and Christina Winton, AmCham Phil. consultant for corporate partnership officiated the launching rites.
The AmCham Mindanao also welcomed its newest member company, the COHO by Vistaland, represented by John Christopher Gonzales.
The GMM's guest of honor & speaker was Ms. Tanya Rabat-Tan, regional director of the Department of Tourism (DOT) XI. Rabat-Tan gave the audience an update of the regional office's major accomplishments in 2019, including an increase in tourist arrivals by over 470 thousand as of the third quarter of 2019 vs. the same period in 2018. She also communicated the government agency's campaign dubbed "Save our Spots", promoting respect for nature, local culture, marine life, and heritage.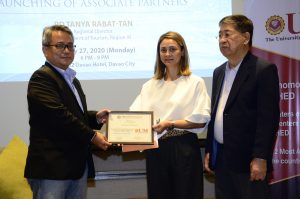 The regional director also presented the DOT goals and strategies for 2020 aligned with the department's vision of developing highly competitive, environmentally sustainable and socially responsible tourism industry. These include, among others, Region-wide Aggressive Accreditation Campaign, Cultural Hub Master Plan, Farm Tourism, Region-wide Kalutong Pilipino, Tambayayong Festival, Tourist Circuit Development, and Dive Safari.
Overall, the threefold event was a huge success with a huge number in attendance.