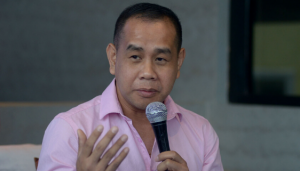 Regular workers of hotels and other business establishments have not been retrenched despite the slowing down felt by the tourism industry due to the series of calamities as well as the Coronavirus disease 2019 (Covid-19), a manager of one of the big hotels in the city said last week.
During the Kapihan sa PIA at The Royal Mandaya Hotel yesterday, Benjamen Banzon Jr., manager of the hotel, said that the regular employees of the establishment have continued to receive the salaries and benefits due them despite the reduction in revenues.
However, the impact has been felt by the so-called support groups, hotel workers who get hired on temporary basis and are employed by agencies, as their services are not needed due to the decline in the number of guests.
In a text message, Banzon said, "Our support comes from the manpower agency. So our contract was based on the requirements of the hotel. So walang displacement na mangyayari. (They won't be displaced)"
Banzon said hotels and similar establishments do not require the help of support groups anymore as he pointed out that regular employees will continue to have their jobs.
He added that normally when they do not request for the help of support groups, the agency handling the support group would be placing them in other companies that require their assistance.
As of January, the hospitality industry revenue decreased saw its income reduced by half due to the series of earthquakes late last year and the travel ban as a result of the Covid-19 as well as the African Swine Fever (ASF) outbreak.