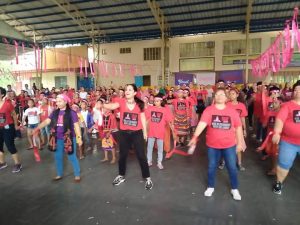 One Bilion Rising is about ending all forms of violence against women and girls. It is said that in this planet, one billion out of three billion women experience rape, beating and other physical abuse at any point of their lives.
The global event was launched in 2013. In Davao City, it was graced by then Mayor, now President Rodrigo Duterte. I was anxious to hear his speech because he always mouthed crispy sexist and misogynistic expletives in all public forum. I was prepared to count his P_____I__ word and his speech turned out to be profound. It was such great relief for me.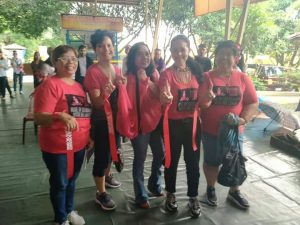 OBR 2020 of Davao City, held at the Brokenshire Resort and Convention Center covered court was a call for solidarity with indigenous women who bear the brunt of development aggression on top patriarchal culture and long standing deprivation. The indigenous women were in the forefront of this event. The women and girls who sought sanctuary in Haran represented their sector. They were calling for an end to corporate land grab and the use of paramilitary to divide their community. They were calling for an end to militarization in their territories with its resultant massive evacuation. They were calling for the reopening of Lumad schools responsive to their unmet survival, security, and enabling needs. They were calling for their right to self-development. They were calling for the end in the killings of environmental defenders, many of whom come from their communities.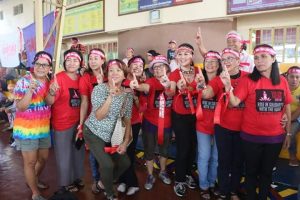 Women from other sectors, amidst their own sectoral struggles, lend strength to the indigenous women's struggles. Aside from the call by the indigenous women, the call to surface Honey Mae Suazo who disappeared last November 2019 was also a solidarity call. They also called for an end to state violence against women and girls in the form of harassments, arrests, and red-tagging. While there were landmark women-beneficial laws, the calls through One Billion Rising should hopefully advance women in an end to all forms of violence.
Assumption College of Davao also did OBR DANCE during their forum on One Billion Rising last Feb 12.
Gabriela-Southern Mindanao sectoral organizations led the OBR event. The occasion was graced by the OBR Global Director Ms. Monique Wilson, Ms. Mae Paner AKA Juana Change and Ms. Rossana Abueva. (Photos by Grace Mahinay, Jean Lindo, and Rona Duldulao.)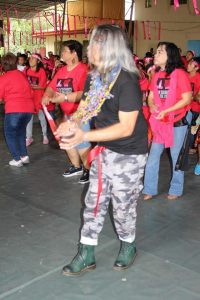 By Jean Lindo