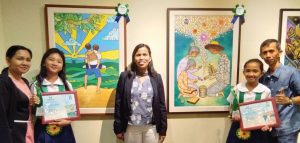 Celebrating art month and the School's 70th founding anniversary this February, are just two of the many exciting events to look forward to in Magallanes Elementary School (MES) events. Aside from having equally talented and intelligent pupils and teachers, the hall of famer public elementary school, at the heart of Davao City, which is nearest to the city hall, prepared exciting and most colorful foundation day celebration in 2020; like the blessing and the turn-over of the new three-storey building; different grade levels field demonstrations; King and Queen of Hearts; Ramp Modeling; and adding festivity as Art Month is also celebrated. The MES Artists Pupils/Art Club will be displaying Best Artworks for a Cause during the event. These events will encourage the whole school community to participate and be proud of.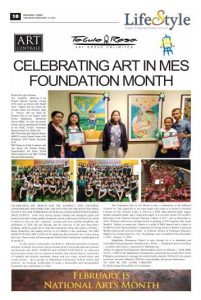 As the school is noticeably excellent in different discipline of artistry and had evidently harvested various awards both in local and national contests and festivals like IOFA, NAMCYA and Aliwan Festivals in olden and present days, known for its passion in modern and cultural dances, musicality of rondalla and ukulele ensemble, drums and lyre corps, school choir, and visual artistry, these groups of Magallanes Elementary School talents and mentors are working wonderfully to make a memorable and incomparable foundation day celebration in 2020.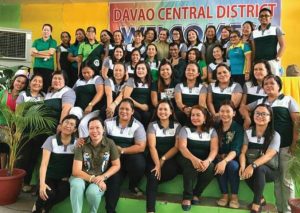 The Foundation Day in Art Month is also a celebration of the different victories we had especially to our artist pupils who made us so proud in National Contests in Arts. Princess Lykka S. Pino-on, a MES multi-talented pupil, singer, ukulele ensemble leader, and a visual artist pupil, is a two-time winner of Cocolife's Believing in the Filipino National Painting Contest in 2017, and in December 6, 2019, Princess Lykka won a national award in painting together with Imari Wealth I. Tabaloc as runner-up. Tabaloc is a pride of MES dancers and a winner in NAMCYA 2019 -National Music Competition for Young Artists in Manila. Lykka and Wealth enjoyed and received awards as National winners at Yuchengco Museum, Makati City, wherein their two 24 x 36 paintings were in an exhibition from December 5, 2019 – January 15, 2020.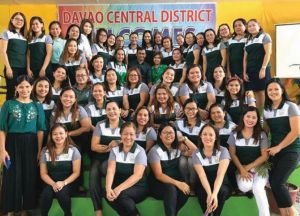 Magallanes Elementary School is truly blessed for it is inhabited and surrounded with good people, founded with a HeArt… Thanking God for everything, in artistic and creative expression of Thanksgiving.
(Since we support the Department Memorandum issued on February 1, 2020 (DM) No.011, s 2020 of the Department of Education, concerning the overall effort of the Philippine government to manage this public health situation COVID-2019, the school events are moved to March 6, 2020 for a more healthy and joyous celebration).
TO GOD BE THE GLORY FOREVER!
By Ethel Calapa-Porras, MES Art Coordinator
Photos from right clockwise: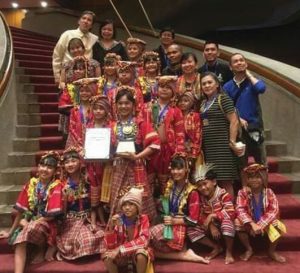 The Cocolife's Believing in the Filipino National Painting Contest 2019 runner up winners (left) Wealth Imari I. Tabaloc with her mother, Ms. Annalou Tabloc and Princess Lykka S. Pino-on, with her father Mr. Rolando Pino-on and Teacher Ethel Porras Magallanes Elementary School (MES) Art Club Coordinator (center) during awarding and exhibits at the RCBC PLAZA, Yuchengco Museum Ayala Ave. Makati City.
MES Performing Arts National Winner, NAMCYA, at the Cultural Center of the Philippines (CCP) Manila, December 2019.
MES Kinder to Grade 6 teachers with new Davao City Schools Division. Superintendent and Davao Central District Supervisor and MES Principal Maryjane Salas Sarillana.