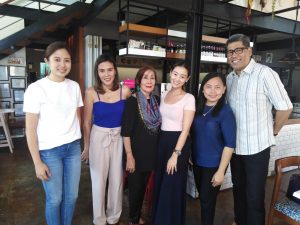 From the youngest to the grownups, we Filipinos love celebrations, and we find reasons to flock together. At the center of each gathering is food the group of two or more can share. Valentine's Day is no different. Dating has gone beyond the concept of just taking out your loved one. It's now about taking out everyone we love.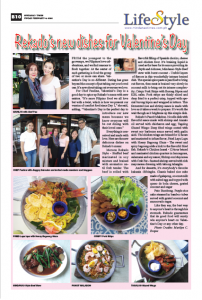 For Chef Pauline, Valentine's Day is a good day to spice up Rekado's menu with new entries. "It's more Filipino food we all love but with a twist, which is how we present our version of comfort food since Day 1," she said, adding, "Valentine's Day is the perfect day to introduce our new menu because we know everyone will be out dining with their loved ones."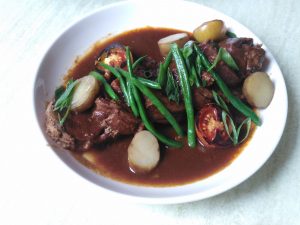 Everything is conceived and made with love. Here are the new delicious dishes on Rekado's menu:
Morcon Rekado Style – Stuffed beef marinated in soy mixture and braised with aromatics until fork tender. The beef is rolled with flavorful filling of Spanish chorizo, cheese and chicken liver.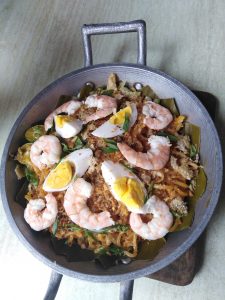 It's braising liquid is used as the base for its sauce providing its depth and richness; Mindanao Style Beef stew with burnt coconut – Unfold layers of flavors in this wonderfully intense braised dish. The special spice paste is pan fried to bring out flavors, then meat is braised very slowly in coconut milk to bring out its intense complexity; Crispy Pork Strips with Burong Hipon and KBL salsa. Pork strips are thinly sliced and deep fried to a perfect crisp, topped with special burong hipon and wrapped in lettuce. This fermented rice and shrimp sauce is made with love as it takes a week to prepare. It's worth the wait though as it brightens up this simple dish.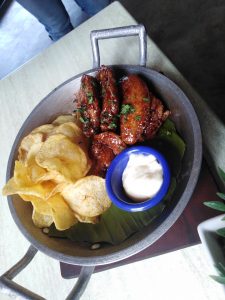 Rekado's Pancit Malabon. Noodle dish with flavorful sauce made with shrimp and Annato oil served with chicharon and egg; Tagalog Glazed Wings- Deep fried wings coated with sweet soy barbecue sauce served with garlic aioli. The chicken wings are brined for 12 hours and marinated to infuse flavor; Fried Lapu Lapu with Honey Bagoong Glaze – The sweet and spicy bagoong adds a kick to the flavorful fried fish. Rekado's Chicken Inasal – 12-hour brined and marinated chicken quarters in lemongrass, calamansi and soy sauce; Shrimp con Mayonesa with Crab Fat – Sauteed shrimp served with rich mayonessa dressing with taba ng talangka.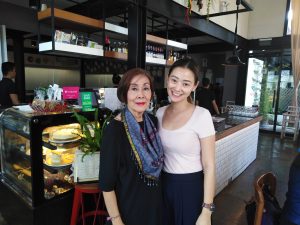 And for desserts, it's everybody's favorite kakanin -Bibingka. Classic baked rice cake made of galapong, coconut milk with salted egg and topped with queso de bola cheese, grated coconut and sugar
Puto Bumbong. Purple rice cake steamed in bamboo tubes served with grated coconut and muscovado sugar.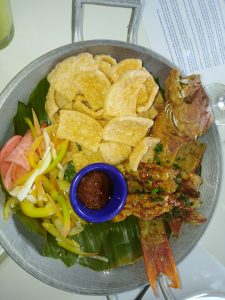 Like they say, the best way to anyone's heart is through his stomach. Rekado guarantees that its good food will surely win anyone's heart on Valentine's Day or any other day.
Photo Credits: Marilyn C. Roque