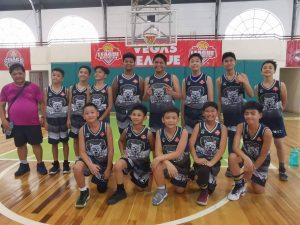 Davao City – Team Greyhoundz outplayed Basket Junkies, 65-31 for its second win in the Born 2007-2009 age group category of the 2020 Vegas Fuels Basketball Invitational tournament over the weekend at the Ladislawa Country Club gym.
Akiel Nava led the Greyhoundz with 14 points, three rebounds and three steals as they sport its 2-0 win-loss card.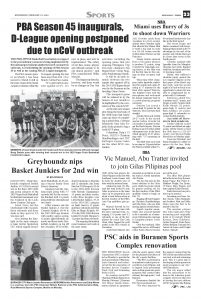 Also sharing the limelight on the same category is team Jovilex Sportswear UIC which nipped Broadstreet Basketball, 46-45 noting a buzzer beater from Francis Jumaway.
Jumaway had the winning triple going with 3.5 seconds left for the victory. He finished with 10 points along with four rebounds and two steals.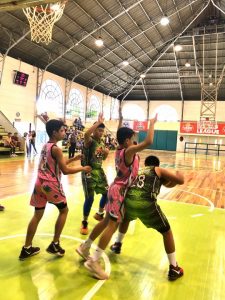 Other winners saw the Basket Junkies A over the Cornetto Knights, 60-44 in the 2007-2009 age division with Andrey Apuya scoring 11 points, eight rebounds, six assists and three steals; Basketball Academy on top off the Cruzaders, 49-29 on Michael Consencino's 28 points and 12 rebounds; San Josue Steel on FG Hooopers, 82-46 in the 2004-2006 division with Norman Cagampang's 15 points and three assists; Little Blue Knights over Little Basket Junkies, 35-13 in the 2010-2012 category on Juaki Garcia's 12 points and three rebounds and Mao Elite on Magis Knights, 48-47 in the 2004-2006 division headed by Keith Marquez's 11 points and four rebounds.
The ongoing elimination round resumes next week at the same venue