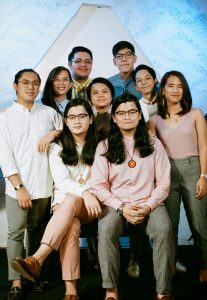 Ben&Ben is showing no signs of slowing down. In terms of consistency, the nine-piece outfit continues to break streaming records and dominate cultural conversation with releases that resonate with people from various walks of life.
Last January 2020 alone, the acclaimed folk-pop band won Wish FM's Group of the Year and Urban Performance of the Year for their chart-topper "Pagtingin." On top of this milestone, the band is currently at number one on Spotify Philippines Top 50, with their cover of "Make It With You."
With overwhelming support from music fans and industry peers, there is no doubt that Ben&Ben is simply defining the times that we live in: the band pours their energy in uplifting our fellow countrymen with their brand of accessible but well-crafted music. "It really boils down to the heart behind the song," Miguel Benjamin, vocalist and guitarist points out. "When a song is written as a vessel to carry a message that is beyond ego or prideful intent, and simply mirrors the feelings, experiences and lessons that come from a higher place, then somehow it may find its way from the artist's soul to at least one other person's heart, and that is always enough. We fully know that it isn't up to us to produce these works out of our own will, but we are simply vessels for some greater message to fulfill itself through us." Striking a balance between relatability and raw honesty, the band has managed to push things forward with songs that not only capture an emotional spectrum, but also throb at the core moment of one's personal experience.
To give back to the community responsible for contributing to the group's unrelenting success, the award-winning ensemble is releasing two new music videos from the best-selling full-length album, Limasawa Street and a brand new single this month, under Sony Music Philippines. "We just really wanted to put out new material that reflects the blissful and bittersweet experiences we've been through over the past few months, both visually and sonically," Miguel Benjamin stresses. "All these we want to do for our fans, in the hopes that they get through whatever rough patch they are in. It was a spur of the moment decision, really. We felt that we owe it to them, cos they have been pouring out so much love for us in the past few months."
In the next few weeks, Ben&Ben is set to debut the music videos of their hit songs "Fall" and "Masyado Pang Maaga"—directed by filmmakers Raymond Dacones and Jorel Lising, respectively. According to Miguel, the treatment for "Fall" represents them "as a band and the themes and moods" their art stands for, while "Masyado Pang Maaga," depicts "a real story that most of us have found ourselves in at one point of our lives." The talented musician-performer adds, "Both of them aim to paint a visual universe that is uniquely Ben&Ben, with whatever sabaw ideas we've come up with so far."
As finale for the string of releases this month, Ben&Ben will be dropping the new single "Sa Susunod Na Habangbuhay" very soon. The Sindikato-
managed outfit debuted a performance of the highly anticipated tune at the Samsung Awesome Concert last February 5, 2020, which trended on Twitter Philippines for several hours. "We don't want to say much about it yet, but it's our most personal, painful song so far," says Paolo, the other half of the Benjamin brothers. "Miguel wrote and sung it, and we're playing it in our live shows. We've heard that lots of videos of the live version are going around, and we find that super cool."
Expect more surprises from Ben&Ben after February's wave of releases. As Paolo puts it, "everything is outward at this point, and whatever outpour of energy we give out is not because we want the love to be given back, but because ours overflows."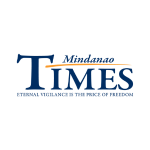 Advertiser posts are paid posts published by Mindanao Times. For inquiries, message us at our Facebook Page, www.facebook.com/MindanaoTimes.