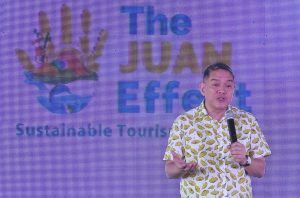 Travel broadens our perspective, pushes our boundaries and allows us to experience the world in different perspectives. However, as global tourism surges in numbers, so does its impact on the environment and local culture. In this era of mass tourism, easy access to destinations and Inst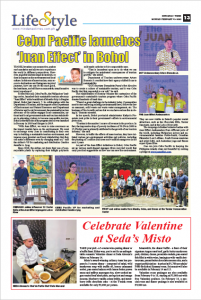 agram-inspired journeys, how can one do the most good, the least harm, and still have a memorable, transformative travel experience?
To heed this call, Cebu Pacific, the Philippines' leading carrier, launched their sustainable tourism advocacy "Juan Effect" at the beachfront of Moadto Strip in Panglao Island, Bohol last January 7. In collaboration with the Department of Tourism, and the support of the Department of Environment and Natural Resources and Department of Interior and Local Government, the sustainable tourism advocacy of the airline engages local communities, national and local government units and tourism stakeholders in educating visitors to become responsible tourists. Bohol is the third site of the program since it was launched in Boracay in 2018 and Siargao in 2019.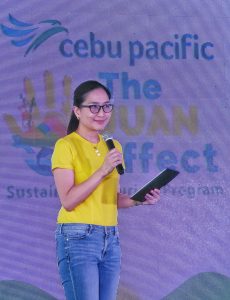 "With Juan Effect, we want to raise awareness on the impact tourists have on the environment. We want to encourage every Juan in contributing in their own way in building a sustainable tourism environment, and impress upon travelers and local stakeholders that they can make a difference even by changing small act," said the airline's VP for marketing and distribution Candice Jennifer A. Iyog.
Since 2018, the airline cut down their use of non-recyclable plastic by replacing their inflight polylactic acid-made cutleries to bio-compostable ones.
"That is incumbent upon us to do what we can to mitigate the unindented consequences of tourism growth," she added.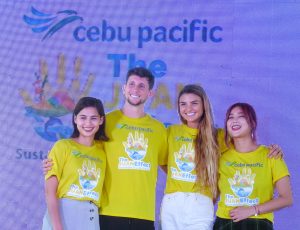 Department of Tourism undersecretary Arturo Boncato Jr. recalled how their agency shifted focus to sustainability.
"DOT secretary Bernadette Puyat's first directive was to create a culture of sustainable tourism, and it was Cebu Pacific that first responded to our call," he said.
The rehabilitation of Boracay became the centerpiece of the government's sustainable tourism program where Cebu Pacific donated hundreds of trash bins.
"There's a great challenge in the industry today. Communities need to start enforcing existing environmental laws, follow the law on easement, solid waste and waste water management, etc. The business of fun is really serious but we can have serious fun in doing it," Boncato stressed.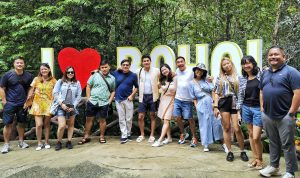 In her speech, Bohol provincial administrator Kathyrin Pioquinto took pride in their government's efforts in environmental protection.
"Tourism is the number 1 source of revenue in the province. In fact, the impressive drop of poverty incidence of 50.2% in 2000 to 15.2% this year is primarily attributed to the growth of our tourism industry," she said.
However, to buffer the effects of mass tourism, they have initiated various pro-environment activities and policies, including the planting of 1 million fruit trees and 4 million mangroves in the next 3 years
As part of the Juan Effect initiatives in Bohol, Cebu Pacific set up various multi-lingual signages (from recycled wood) that carry practical suggestions on how one can save the environment. They are now visible in Bohol's popular tourist attractions, such as the Chocolate Hills, Tarsier Sanctuary, and at the Loboc River jetty.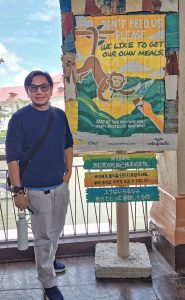 The campaign is further bolstered online with Juan Effect Ambassadors from different parts of the world, including Philippines actress and environmentalist Jasmine Curtis-Smith, Canadian filmmaker Lost LeBlanc, South Korean musician and artist Solbi, and Australian yoga and fitness expert Sjana Elise.
One can join Cebu Pacific in keeping the Philippine islands clean and beautiful by making a pledge at www.juaneffect.com.